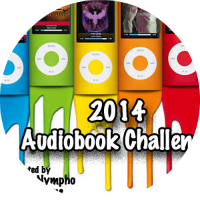 Hot Listens & The Book Nympho congratulates
Christen @ Goldilox and the Three Weres
Winner of the 3-month membership to audible.com or a $25.00 Giftcard.
She has been contacted via e-mail and has 48 hours to claim the prize, in the event of no reply another winner will be announced.
A big thanks to all who participated. We Hope you join us once again for the 2015 Audiobook Challenge.
2013 Audiobook Challenge Wrap up!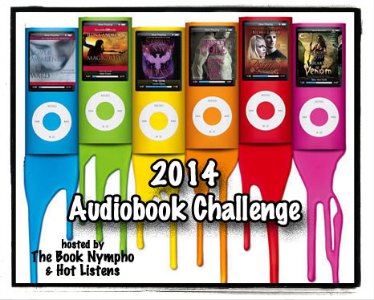 I can't believe the year over! I hope everyone  reached their Audiobook listening goals. I have to say, this has been my best year yet, and it's mostly because everything I want to read is being publish on audio, and even though I'm broke, I have loved every minute of it. No more waiting for months or years for the books I added to my TBR (thanks to all the wonderful book bloggers out there!) to be published on audio, most of them are being released at the same time as the printed version. YAY!
This listening thing just keeps getting better and better!
Audiobooks I've listened since my last up-date.
Enter your link below, I can't wait to check out your listens!