2016 Audiobook Challenge Final Update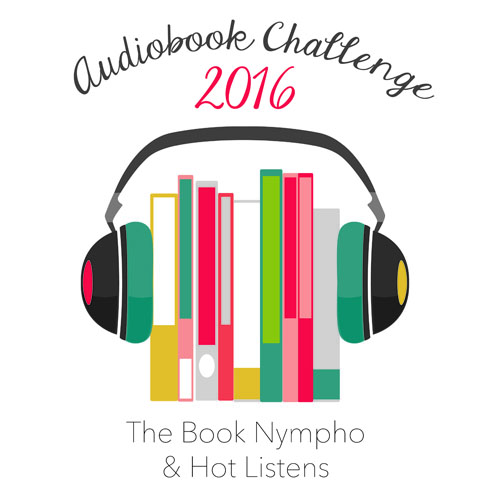 Audiobook Challenge was back for a year and 2016 was great! Special thanks to my co-hosts over at The Book Nympho for another great year.
What level did you reach in 2016? Did you make your goal? I had a pretty good year. I've ended the year with a total of 126 audiobooks, 58 of which came in the second half the year. I've been on a relisten kick. I've relistened to several books that I've listened to before. It was a lot of fun to revisit some of my favorite stories.
Levels:
Newbie (I'll give it a try) 1-5
Weekend Warrior (I'm getting the hang of this) 5-10
Stenographer (can listen while multi-tasking) 10-15
Socially Awkward (Don't talk to me) 15-20
Binge Listener (Why read when someone can do it for you) 20-30
My Precious (I had my earbuds surgically implanted) 30-50
Marathoner (Look Ma no hands) 50+
We will have a new co-host for 2017. We will be posting the sign up post on December 15, so be on the lookout for that and sign up for next year. We will be keeping the same format. Two wrapup posts with contests for the people who've entered. For those of you that joined the Goodreads group, it will still be around for 2017.
My list

[mpc_alert disable_icon="true" font_preset="default"]
Enter the giveaway
[/mpc_alert]
A big thanks to all who participated. We like to wish you all good luck with the giveaway. Giveaway is open to anyone that can receive an audiobook from Audible.com and who participated in the challenge. Link your second half wrap-up post and enter the giveaway. The winner will be chosen December 24th just in time for Christmas.