Struck Audiobook

By:
 Amanda Carlson
Narrated by:

Emma Wilder
Published by: Amanda Carlson, Inc. 06/02/16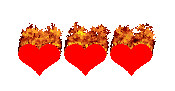 8 hrs and 54 mins
Struck Audiobook

3 Hearts
I've been a fan of Amanda Carlson's since I read the first Jessica McClain book several years ago. I was really excited to hear that she had a new series coming out and it was based on Norse Mythology. This is a section of paranormal that I'm not extremely familiar with, but I've been enjoying the stories that I've read based on this mythology.
So here we have Phoebe who has always thought of herself as a pretty normal person. She is fairly new to New York City. She is making her way working in the shoe department of Macy's. That is until one day she is struck by lightning. Well, she didn't realize it was lightning at first, because how do you get struck by lightning in the middle of a building. It isn't until she gets home and finds an extremely large raven in his apartment and her neighbor busts in, wearing really weird clothes and talking about things that couldn't possibly be real, that things start to really get weird for Phoebe.
Phoebe has a really difficult time dealing with this change in her life. This makes it difficult for the people around her to really save her. She is whisked away to another realm where she continues to meet more people who are going to be a large part of her new life and help her along the way.
I'm having a hard time deciding how I want to rate this story. I liked the characters. The plot was fast paced and exciting, which is something I knew I would get from Amanda Carlson. Her stories are almost too fast paced at times. The romance between Fen and Phoebe was extremely quick and not well developed. I think this series has promise, but felt that this story could've used a little more depth. I also felt like somethings just worked out too easily for Phoebe and her friends. There were obstacles, but they were easily solved and moved on to the next one. I would like to see things not be quite so easy for her in the future.
Struck Audiobook Narration
3.5 Hearts
I enjoyed Emma Wilder's narration. I had not listened to her before this book, but I would listen to her again. I thought did a good job with males and females. Each character had a distinct voice. I thought her pacing was perfect for this fast paced story. I would try her again.
I like to thank Amanda Carlson for providing me with a copy of this audiobook in exchange for an honest review.
Reviewed by:


Enter our Audiobook Month giveaway