Survive the Night Audiobook

By:
Katie Ruggle
Narrated by:

Callie Beaulieu
Published by: Tantor Media 04/03/2018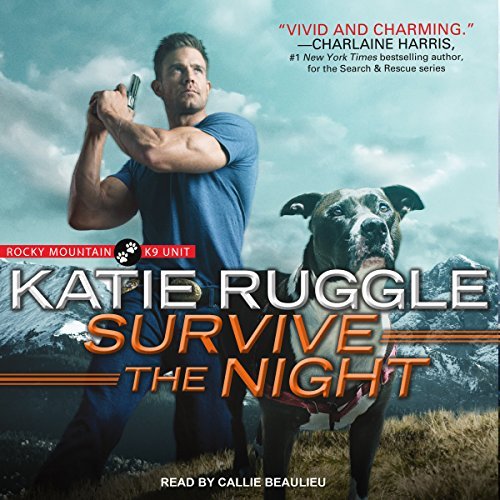 11 hrs and 1 mins

Survive the Night Audiobook Sample
Survive the Night Audiobook

4 Hearts
I really love this series. It is set in a small town in Colorado. It has a dog as the third main character (after the hero and heroine of the story). It also has women who are running from something in their past. They create a new life under a different name in Monroe, Colorado. The characters in this series are just great. I've really enjoyed meeting every new couple and have really enjoyed the kids from the first book, who continue to have a decent size part in each book.
So, in this story, Alice has a brother who is just evil. She finally gets some help to escape him (and the evil guy that he wants to marry her off to) and finds herself living with Jules and Grace and the kids. She is now going by Sarah. She has not a lot of background in anything, since her brother kept her under lock and key. She has learned a few things from the staff that weren't horrible to her.
Otto is another one of the cops on the police force in Monroe. He was part of the K-9 unit too, but his dog is retired and just living at home. Otto is hoping to get budget to get another dog for a partner, but it just isn't in the cards just yet. Meanwhile, he's working with a pitbull at a rescue. Otto seems to be a collector of animals that have had a difficult life. We first meet some puppies that lost their mom a few days after birth. Then we meet his old cat and retired dog. He also has a off-the-track thoroughbred and a goat.
I don't want to go too much into the suspense of the story. I will just say that Alice/Sarah's brother and his goons are pretty evil and they are evil with a large budget. I do feel that you have to suspend a bit of disbelief in what they go through to get back one woman, but hey, this is fiction and I've seen stranger things in movies. I was also not completely convinced with how the horse acted in a few places. As an owner of an off-the-track thoroughbred (and I've been around and ridden several others over the years), but hey, every horse is different.
I do want to say how much I enjoy these characters. Not only Alice/Sarah and Otto, but also all the previous characters in this series. As the cast continues to grow, I just love them all the more. The secondary characters who don't partner up are just good people that I like reading about. The animals are also characters in and of themselves.
If you like Romantic Suspense with likeable characters and animals, this is a great series. There is a ton of action and the romance in strong. The dogs will win your heart, almost more than the hero and heroine (but then I've always like animals more than people LOL).
Survive the Night Narration
4 Hearts
Callie Beaulieu continues to do a great job with the narration of this series. I think she is really good and making you feel the emotions of each character, no matter what is going on at the time. It can be romance or action and Callie has it covered. I do enjoy both her male and female characters. I highly recommend her if you get a chance to give her a try.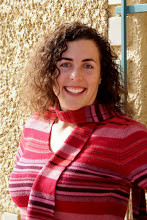 Author: Katie Ruggle
A fan of the old adage "write what you know", Katie Ruggle lived in an off-grid, solar- and wind-powered house in the Rocky Mountains until her family lured her back to Minnesota. When she's not writing, Katie rides horses, shoots guns (not while riding, although that would be awesome), cross-country skis (badly) and travels to warm places where she can scuba dive. A graduate of the Police Academy, Katie received her ice-rescue certification and can attest that the reservoirs in the Colorado mountains really are that cold. A fan of anything that makes her feel like a bad-ass, she has trained in Krav Maga, boxing and gymnastics.
Narrator Callie Beaulieu
Callie Beaulieu has been an actress for several decades. Classically trained, she is predominantly a theater actress, and her work has been seen around the country. Callie recently returned to the States after spending nearly a decade living in the Caribbean. She is a proud member of Actors Equity Association and SAG-AFTRA.
I like to thanks Tantor Media for providing me with a copy of this audiobook in exchange for an honest review.
Reviewed by: