The Bookshop of the Broken Hearted Audiobook
By:
Robert Hillman
Narrated by:
Daniel Lapaine
Published by Random House Audio 04/09/2019

A novel

9 hrs and 26 mins

The Bookshop of the Broken Hearted Audiobook Sample
The Bookshop of the Broken Hearted Audiobook

4.5 Hearts
In rural late-1960's Australia, a handyman farmer has loved and lost when his wife cheated on him and then left because he's not exciting or interesting enough, but then he is hired to update a shop in town and build bookshelves for the new somewhat eccentric and exotic Jewish bookseller. Hannah Babel sees him as someone special. Tom is captivated, but he doesn't quite understand the whole of what he is facing when he gives love another opportunity.
Hannah Babel has survived two husbands, her own child, Auschwitz and the Nazi SS, and then war-torn post war Europe under the Russians. She grew up educated and cultured in Budapest in a sparkling Bohemian environment. Nothing like her new home in sheep and farming country outside Melbourne. Tom is steady and salt of the earth. He performs each task with his best work which is as solid and quality as he is. His shining, contented and calm face with his quiet ways draw her in.
The Bookshop of the Broken Hearted was a historical told in alternating timelines. There is the '60s timeline in rural Australia with Tom's life until he encounters Hannah and then they share the narration. There is also an earlier timeline told by Hannah that begins with Hannah's trials on the train to Auschwitz and these alternating with the later timeline until it bring things to her arrival in Hometown Austrailia. Woven between Hannah and Tom's stories is the story o Peter, who is the resulting child when Tom's ex left him and cheated on him before coming back with Peter. His mother couldn't or wouldn't love and care for him, but Tom did. Peter was dragged away from Tom when his mom went to live at a religious compound. Peter hopes for the day to come when he can go back to Tom.
There is heartbreak aplenty in this story, but also a heartwarming story. Tom, who sees himself as a failure in many ways, is the shining light of this story. His everyday hero persona shines whether its a broken animal, his care over always doing a quality job, or the patience and forgiveness he can give to those who hurt him deeply. He sees past Hannah's crazed vitality to the sorrow within her and is a pillar of strength when she ends up in the dark places of her mind. Peter who is neglected and abused at the Jesus camp knows, even as a small child, that Tom is where his happiness lay. I was taken with all three and was deeply touched by their separate and combined stories.
All in all, I grabbed this book on a whim and came away deeply moved and teary-eyed a few times. It was simply told, but was profound. It was gently-paced much of the time and yet it was on my mind each time I had to set it aside. Those who enjoy engaging and character-driven historical romance should give this one a go.
The Bookshop of the Broken Hearted Audiobook Narration
5 Hearts
Daniel Lapaine, an actor I was familiar with in films, was the narrator of the story. It was brilliant having an Australian voicing a story set in Australia and told by an Australian writer. He voiced both genders, ages, and even Hannah's Hungarian Jewish accent quite well. Each character had their own tone and pacing that was great especially in a story that jumped timelines and three point of views. He caught the melancholy, the humor, the tragic, the love, and some of the everyday life moments fabulously. I hope he narrates more books.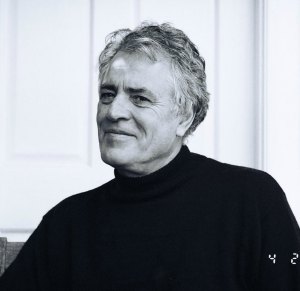 I grew up in a small town in rural Victoria – Eildon Weir, as it was known when I lived there. The town nestled under the weir, and I spent a fair bit of time as a child contemplating the thrilling prospect of the wall's collapse. I imagined the opportunities the flood would provide for the rescue of old people and small children. The newspaper headlines would read: "Eildon Boy Saves Hundreds." Fashioning these fantasies of triumph was the beginning of my life as a writer. Whenever a new word came my way, I found a home for it in my ongoing narrative, always awkwardly: "Indefatigable Eildon Boy Saves Hundreds," and, "Indefatigable Eildon Boy Saves Hundreds From Catastrophic Calamity." It took me many years of writing before I got back to,"Eildon Boy Saves Hundreds"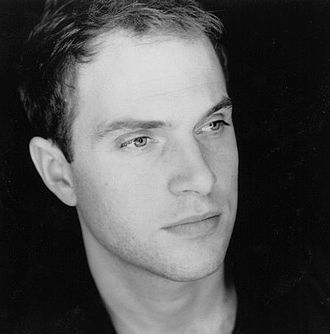 Daniel Lapaine was born in 1971 in Sydney, New South Wales, Australia. He is an actor and director, known for Zero Dark Thirty (2012), Muriel's Wedding (1994) and Double Jeopardy (1999). He has been married to Fay Ripley since September 2001. They have two children.
My thanks to Penguin Random House for the opportunity to listen to this book in exchange for an honest review.
Reviewed by