Wolf Unleashed Audiobook

By:
Paige Tyler
Narrated by: 

Abby Craden
Published by: Tantor Audio 04/18/16

9 hrs and 10 mins


Wolf Unleashed Audiobook Sample
Wolf Unleashed Audiobook

3.5 Hearts
I love this series that is based upon a SWAT team that is made up entirely of werewolves. In this world, you aren't turned, but born a werewolf. However, you might not ever know it. It takes a traumatic event to actually activated the werewolf gene. Each book tends to start off with a prologue going into the past to tell you how they became a werewolf.
Alex is an ex-Marine. He has also the main person that cares for the team's new mascot, a former fighting pitbull. When he takes her into the vet, his normal vet isn't around and has to see someone different in the office. He was hesitant at first (I know the feeling, while I know my vet hires only great vets, I still want the one that knows my animals). That is until he sets his eyes on Lacey.
Lacey is an amazing woman. She is a vet and put herself through school to get there. She's also raised her little sister as their mother wasn't alway mentally in the picture. She also volunteers as a local animals shelter. She's even gone on calls with the police to perform triage on animals that might be so bad off, that even the drive to the animal hospital is too much for them. She also has some issues with men, based on some stuff with her mom. So when Alex tries to ask her out, she balks.
So, in this book, we have the slow building romance between Alex and Lacey. Alex gets a little stalkerish when she first turns him down. He shows up at the vet office to buy dog food, toys, and everything else he can think of to visit. He is very loyal and wants to prove himself to her.
They are also both working on the same case of dog fights, though they don't know it at first. There is also a lot more to this than just dog fights. There is also a new kind of heroine on the streets. Oh and then girls start to go missing. How does all of this tie together?
This is a fun series. There is a ton of action. The romance is okay, but not my favorite part of the stories (it rarely is, for me. Romance is usually the bonus to the story with the action or humor being the main reason I pick a book). I do wish that we would learn more about these werewolves. I love how Ms. Tyler has this lore, but I want to know more about it. I feel I should know more this far into a series. It is still a fun series. I look forward to the next book.
Wolf Unleashed Audiobook Narration
4 Hearts
I love Abby Craden. She does a great job with this series. I love her male and female voices. Her pace and tone are always spot on. While I don't think of this series as a "funny" series, it does have humor. Abby Craden does a great job adding to that humor. She does make you chuckle a few times in this book. I highly recommend her.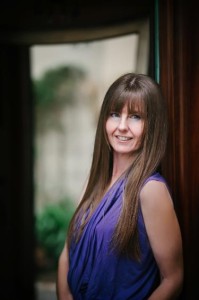 Paige is a New York Times and USA Today bestselling author of sexy romantic suspense and paranormal romance. She graduated from The University of West Florida with a degree in education in 2000, but decided to pursue a full-time career as a writer in 2004. Since then, she's written over fifty books in several genres, including paranormal, contemporary, western, sci-fi and erotica. She loves writing about strong, sexy, alpha males and the feisty, independent women who fall for them. From verbal foreplay to sexual heat, her stories of romance, adventure, suspense, passion and true love will leave you breathlessly panting for more.
She and her very own military hero (also known as her husband) live on the beautiful Florida coast with their adorable fur baby (also known as their dog). Paige graduated with a degree in education, but decided to pursue her passion and write books about hunky alpha males and the kick-butt heroines who fall in love with them.
When not working on her latest book, Paige enjoys reading, jogging, P90X, Yoga, Pilates, going to the beach, watching NFL football, watching movies and hanging out with her husband (not necessarily in that order!)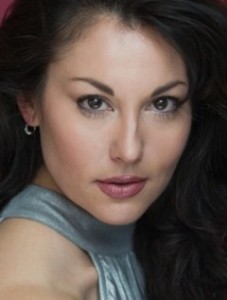 Narrator Abby Craden
Abby Craden works in all aspects of voice-over and can be heard in numerous commercials, animation, video games, and audiobooks. AudioFile magazine has awarded her an Earphones Award as well as named her One of 2012's Best Voices. Abby is an award-winning stage actress and a resident artist with the prestigious theaters A Noise Within and the Will Geer Theatricum Botanicum in Los Angeles. She also works in film and can be seen in the Emmy Award–winning documentary Bloody Thursday. Abby hails from the East Coast and currently lives in Los Angeles.
I like to thank Tantor Audio for providing me with a copy of this audiobook in exchange for an honest review.
Reviewed by: