Scandal in Spring Audiobook
By: Lisa Kleypas
Narrated by: Rosalyn Landor
Published by Brilliance Audio 11/2010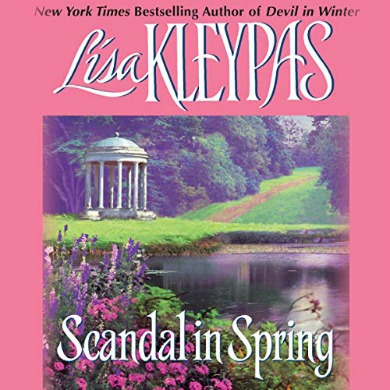 Wallflowers Series #4
9 hrs and 7 mins
Ms. Landor is one of my favorite Historical Romance readers because she always gets the atmosphere right for the era. That, and her pacing is perfect. Hereshe convincingly depicts the outraged Daisy Bowman, who is appalled that her father wants her to marry his protégé. Ms. Landor adds dimension and emotion to Ms. Kleypas' charactersand I even cried over one conversation between Daisy and her sister, Lillian; something I don't remember doing when I first read this book years ago.
There are a wide variety of characters in this story – something else at which Ms. Landor excels. I especially love it when she has to do a Scottish lilt, but in Sandal in Spring there are just American and English accents. Still, the characters are well differentiatedand this series is well worth the time and money. I gave this installment of the Wallflowers four stars years ago when I read it; however, Ms. Landor definitely kicks it up a notch.
Daisy is the last of the four Wallflowers, and her father gives her an ultimatum: snag a man by May or she will have to marry Matthew Swift, someone she despises. However, she is unprepared for the change in Matthew, not to mention her feelings when she is in his physical proximity.
You can't really call these two "frenemies," as the feeling of loathing is only on Daisy's side; unbeknownst to her, Matthew was been secretly enamored with her for years. Though, he does do a good job of not letting that slip for awhile. All of this sets up some wonderful scenes. However, the lawn bowling showdown alone is fun and well worth the revisit to Ms. Kleypas' world.
P.S. I love that Ms. Landor keeps the voices for the all four of the Wallflowers the same though-out this wonderful series.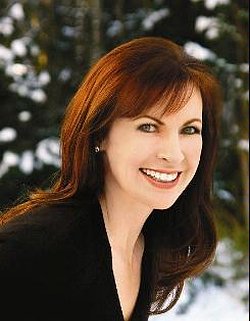 Lisa Kleypas is a best-selling American author of historical and contemporary romance novels. In 1985, she was named Miss Massachusetts 1985 and competed in the Miss America 1986 pageant in Atlantic City.
Rosalyn Landor was born in Hampstead, London, in October 1958; and was sought-after as a child actress. During her teens, she attended the Royal Ballet School for two years before completing her education at Tolworth Girls School, near Kingston-upon-Thames, Surrey, where she studied to A-level. After leaving school at the age of nineteen, Rosalyn entered the retail trade, working first at Royal Copenhagen Porcelain in Bond Street, London, then at Libertys of Regent Street. She made her West End stage debut in 1987. Rosalyn went to Los Angeles in America in the late 1980s, and returned to the UK in 2013. She has recorded over 250 audio books, and was the Audie awards Female Narrator of the Year in 2012.
Reviewed by: