A Love Untamed Audiobook
By:
Pamela Palmer
Narrated by:
Rob Shapiro
Published by: Tantor Audio 12/09/2014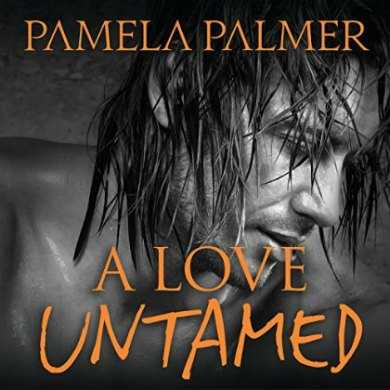 Hot

9 hrs and 15 mins

The newest member of the elite Feral Warriors brotherhood, Fox is eager to prove himself on the front lines of battle against the Daemons. When paired with the legendary Ilina warrior Melisande, he expects the fierce beauty to quickly fall under the spell of his quite considerable charm. Instead, he finds himself spellbound by a woman who is his match in every way.
Beneath Melisande's brittle exterior lies centuries of pain and a violent hatred of all shape-shifters – a hatred that slowly crumbles after she and Fox are caught in a deadly and cunning Mage trap and she glimpses a surprising depth in her far-too-seductive partner. Their survival demands unconditional trust – and their salvation surrender to a wild, untamed love.
©2013 Pamela Palmer (P)2014 Tantor

A Love Untamed Audiobook Publisher's Summary
Review
A Love Untamed (4 Stars)
A Love Untamed is  the seventh and second to last story in the Feral Warriors series. In this story, we have Kieran, who is now known as Fox. He has joined the elite Feral Warriors during a very turbulent time. The newest Feral Warriors aren't all that they seem, so the original warriors don't know who to trust.
Melisande is second in command of the Ilinas who we met in Hunger Untamed. She is a woman who is all warrior with no conscience. She got that way after suffering from terrible abuse. Her lack of feelings was the only way she was able to survive. Fox cracks the ice, but Melisande has to determine if she is willing to go on feeling. It is much harder to do her job when she has feelings.
In this story, Kara is stolen by the mages and tainted ferals. It is up to Fox, Ilinas and the Feral Warriors to find her. They also have to figure out who is tainted and who isn't. The majority of the story is focused on Fox and Melisande as they fight their way through the many different worlds of the mage trap. There is also a side story with two of the new ferals going off on their own to prove that they aren't tainted.
This series continues on it's dark path, as one of the darkest, if not the darkest, paranormal romance series I've ever read. The world-building around this darkness is so well developed that you are completely immersed into the dark world that Palmer has created. I can't wait to see how she plans to wrap up this series.
Narration
A Love Untamed Audiobook Narration (3.5 Stars)
I was worried that I would have the issue with this narration that I had when Rob Shapiro narrated Hunger Untamed, the other story that featured the Ilinas. In that book, he whispered the female voices, that was not an issue with this book. I continue to think he does a good job with this series. You can always tell which character is the one speaking, which is very important to me. I do listen to this at an increased speed because he does speak a little slow for me, but the increased speed works perfectly, in my opinion
Pamela Palmer grew up in an Air Force household as her father was an Air Force pilot. She dreamed of being an astronaut as a child. She graduated Auburn University with a degree in Industrial Engineering and began working for a major computer manufacturer. She eventually turned to writing after having married and given birth to two children. She has also written under the name Pamela Montgomerie. As Montgomerie she writes historical time travel romance novels, while as using her real name, Palmer, she writes dark paranormal romance.
Rob Shapiro got his professional start as an entertainer doing stand-up in Minneapolis while still in high school (the Children's Theatre Company & School of Minneapolis). As a voice-over artist, he can be heard narrating such audiobooks as the bestselling The Information: A History, a Theory, a Flood by James Gleick, Frank: The Voice by James Kaplan, and the fantasy noir Low Town by Daniel Polansky.
Reviewed by: