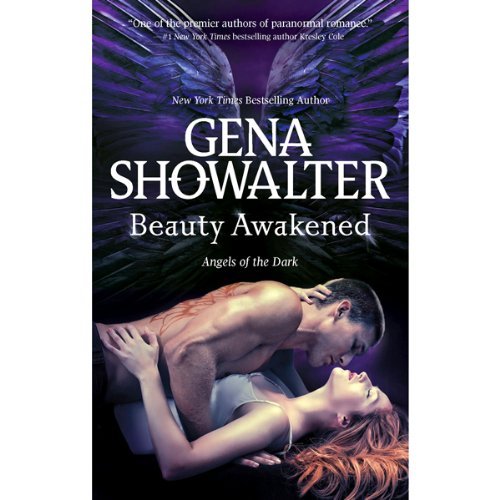 Hot
11 hrs and 35 mins
Whispersync  Voice-ready
New York Times best-selling author Gena Showalter returns with another captivating Angels of the Dark tale, as a tormented warrior is brought to his knees by the most delicate of humans.

His name is Koldo. He is scarred, powerful, his control legendary – and he lives only for vengeance against the angel who viciously removed his wings. But if he yields to the forces of hatred, he will be eternally damned.

Nicola Lane was born with a defective heart, yet this fragile human shows surprising strength as demons stalk her every move, determined to end her. She is the key to Koldo's deliverance…and his downfall. Though he fights duty, destiny, and his first addictive taste of desire, his toughest battle will be the one for Nicola's life – even if he has to sacrifice his own…

©2013 Gena Showalter (P)2013 Audible, Inc.
This book is the second in the Angels of the Dark series which is a spinoff from the Lords of the Underworld series. This angel series has much more religious undertones than the LoTU.  I also think this book is even more so than Wicked Nights, which is book one.  Koldo has lived a hard life with a mother who hates him and cuts off his wings Then, she dumps him on his father who tortures him.
Nicola is a twin, who's got a bad heart, just like her twin sister.  Her mother, father, and younger brother have been killed.  She has to really watch any stress, excitement or anything else that can upset her heart.
I think these two make a great couple.  They seem to really be right for each other.  Neither has much experience in romance and it isn't like some books where the virgin is a sex expert the first time.  The one sex scene in this book, which is three-quarters of the way in, it very downplayed.  It is not what you'd expect from a Showalter book. I also think that the story is wordier.
I really didn't like the narration of this book.  Max Bellemore also narrates the LoTU series, but it seems to suit him more. It could be that there is much more humor in those books, that this just doesn't have.  He just very dry in this book.  He doesn't have much emotion when doing the dialogue.  During the fight scenes, his emotions are much better, but when the characters are talking they always sound flat.
My overall feeling is that this book was okay.  It is probably my least favorite Showalter book (no, I haven't tried the Alien series), but that doesn't mean that I didn't enjoy it.  I wish I had read it instead of listening to it.  I think the wordiness of the book, along with the dryness of the narration, really made this book hard for me to listen to.
Reviewed by: