Beg Tease Submit Audiobook
By:
C.D.  Reiss
Narrated by:
Jo Raylan
Published by: Flip City Media Inc.
Burning


The Submission Series (sequence #1)
8 hrs and 47 mins
Whispersync for Voice-ready
Jonathan Drazen is a known womanizer and a gorgeous piece of man I'm not letting into my heart. Ever. Yeah, he's rich, beautiful, charming as hell, and he has a wit as sharp as a double-edged razor… but he's made it perfectly clear that this is a short-term f–k. Three nights, tops, then we part like sexually satisfied grown-ups. I believe him when he says he can't love me. I'm not trying to fall in love, either. We get in. Get it on. Get the hell out. Done. Right? ….Right.
©2013 CD Reiss (P)2014 CD Reiss

Beg Tease Submit Audiobook Sample
Beg Tease Submit,  Sequence one.

BDSM can be a hit or miss for me. I have only enjoyed two series before this one, Fifty Shades and The Original Sinners series. I love both of those series!. I enjoyed the stories more than the sexual parts…. Really!..LOL In all honesty, I still don't understand the whole thing about pain and pleasure; nevertheless I find the subject very intriguing, and I approached these novels with morbid curiosity.
So when I was asked to review this title I was hoping it wasn't one of those where the BDSM sex parts take over the plot without having a good story and  well developed characters behind it. With a title like, Beg Tease Submit I didn't like my chances. I thought I was about to spend eight hours in a dungeon; however, I got very excited about it when I read the reviews of the printed book.
Most of the reviewers love this story, I can see why.
We get a refreshing point view from a level headed, smart and sensitive protagonist of her journey into the arms of kinky millionaire, Jonathan Drazen.
In a story well constructed and beautifully written the author not only creates a scorching HOT chemistry between the protagonists by allowing the characters to grow before the first kinky scene, but also expands the setting and their world with great secondary characters.
I like a strong woman, and Monica Faulkner is just that, and as such she's not about to jump into any situation without thinking clearly despite the undeniable attraction. I really liked her character.
She has a few decisions to make. First, does she allow herself to feel for this enigmatic, charming (yeah, I know…Another one! But it works here) and handsome Millionaire who may or may not be still in love with her ex-wife. And second, can she submit to his kinky desires, when her first impulse, when confronted with them is to run for the hills….Just like I imagine most of us would.
Monica is in the music business;  she's a singer and a talented a songwriter. Her artsy lifestyle has taken her to many places and in the middle of the LA scene, she's not a complete innocent girl. She's aware of the BDSM world out there, but not in a million years she thought herself being part of it. But when love knocks at your door, and on the other side of that door is the charming, handsome, witty and challenging, Jonathan Drazen, chances are you're going to open that door – even if that means having to contend with a crazy ex-wife that's not ready to let go.
Beg Tease Submit is not only super HOT and sensual, but also super engaging. The easiness and flow in which the author takes you through the story is fantastic. If it weren't for Jonathan kinkiness and the BDSM factor (light in this installment, IMO), this would be an excellent contemporary romance. It has super likable characters and a realistic story of friendship right along the smexiness that with its smart dialog leaves you begging for more.
This story is to be continued….Damn another cliffy! Unfortunately, the next book is not out on audio yet. I'm hoping it's released soon! I really want to know more about Jonathan.
I was so tempted to buy the Kindle of the next book (all books are published), but I decided against it. I want Jo Raylan to keep reading it to me.
All in all, this was a fantastic introduction to CD Reiss, and if you love 50 Shades, or if you hated 50 shades, this is an erotic romance we can all sink our teeth into 🙂
Beg Tease Submit Audiobook Narration (sequence one)
My thoughts
Narrator Jo Raylan nailed this interpretation!
They say a romance narrator needs go there to convey a sexual scene with authenticity. And oh boy! Did she go there! The passionate encounters are beautifully conveyed. The sex scenes never feel sleazy, her approach truly transmitted the deep connection between Jonathan and Monica.
I love her interpretation of the protagonist. Jo Raylan captured the strength and self-assuredness of her character, even in the moments doubt she never let us forget that she's a strong girl in charge of her actions.
I loved the different voices for all the female characters; they were all quite distinct not only in tone but with their voices. She not only does a great job of establishing each character personality, but she is also excellent with the voice transitions.
In a romance novel, I have to have credible male voices, and Raylan not only gets it right with Jonathan but  with every male character in the novel.
Beg Tease Submit is a well-written erotica, and the narrator's interpretation never dumbs down the text, and truly enhanced my experience.
All in all, this is excellent delivery by Raylan. I can't wait to listen to the next book!
C.D.  Reiss
Born in New York City, she moved to Hollywood, California to get her master's degree in screenwriting from USC. In case you want to know, that went nowhere, but it did embed TV story structure in her head well enough for her to take a big risk on a TV series structured erotic series called Songs of Submission. It's about a kinky billionaire hung up on his ex-wife, an ingenue singer with a wisecracking mouth; art, music and sin in the city of Los Angeles.
Critics have dubbed the books "poetic," "literary," and "hauntingly atmospheric," which is flattering enough for her to put it in a bio, but embarrassing enough for her not to tell her husband, or he might think she's some sort of braggart who's too good to give the toilets a once-over every couple of weeks or chop a cord of wood.
If you meet her in person, you should call her Christine.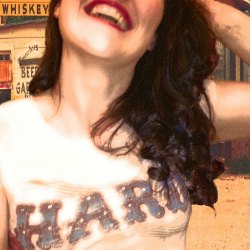 Jo Raylan is new to the erotic  narration world, but don't think for one second this is newbie's performance. I'm working on getting a small Bio of this  talented narrator.
Reviewed by: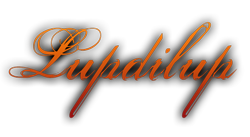 All in all, this was a fantastic introduction to CD Reiss, and if you love 50 Shades, or if you hated 50 shades, this is an erotic romance we can all sink our teeth into.