Beyond Shame Audiobook
By:
Kit Rocha
Narrated by:
Lucy Malone
Published by: Tantor Audio 01/21/2013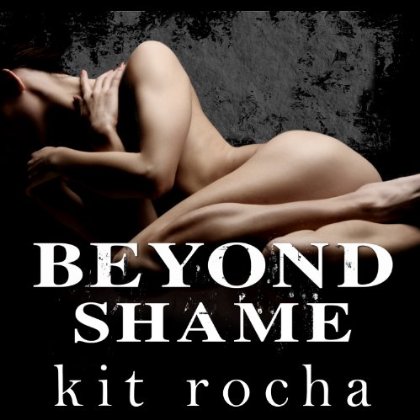 All Noelle Cunningham has ever wanted is a life beyond – beyond the walls of Eden, where only the righteous are allowed to remain, and beyond her stiflingly restrictive existence as a councilman's daughter. But only ruins lie outside the City, remnants of a society destroyed by solar storms decades earlier.
The sectors surrounding Eden house the corrupt, the criminal-men like Jasper McCray, bootlegger and cage fighter. Jas clawed his way up from nothing to stand at the right hand of Sector Four's ruthless leader, and he'll defend the O'Kane gang with his life. But no fight ever prepared him for the exiled City girl who falls at his feet.
Her innocence is undeniable, but so is their intense sexual attraction, and soon they're crossing every boundary Noelle barely knew she had. But if she wants to belong to Jas, first she'll have to open herself to the gang, and to a world where passion is power, and freedom is found in submission.
©2012 Kit Rocha (P)2013 Tantor

Burning

9 hrs and 7 mins
Whispersync for Voice-ready
Beyond Shame Audiobook Sample
Beyond Shame
My Thoughts
Beyond Shame is the first book in the Beyond series by Kit Rocha (a.k.a. Moria Rogers, a.k.a. Donna Herren and Bree Bridges). This series takes place in a dystopian world after solar flares took all technology on the planet. Electricity is not stable either. Eden is supposed to be a utopia, but with all its rules and restrictions, it is far from it. That is where is find Noelle Cunningham, the councilman's daughter, who was living outside of those regulations. She is kicked out of the city and dumped into Sector Four to fend for herself.
The sectors surrounding Eden are known for their corruption and crime. They are run by gangs and street rules apply. Each sector is known for different "specialities". Sector Four is run by the infamous bootlegger Dallas O'Kane. He makes the best liquor in the area and makes tons of money at it. Sector Four is also known for its explicit extracurricular activities. Nothing is off limits as long as it is consensual.
When Noelle falls at the feet of Jasper McCray, right hand to the head of Sector Four. Jasper takes in Noelle who is on something and nurses her back to health. Jasper, even though he is a cage fighter and a thug, he has quite the soft spot and Noelle fits there perfect. They are perfect together. He is a natural dominant. Noelle is a natural submissive who wants nothing more than to experience life.
The characters in this book couldn't be better. They are hot, tattooed and share well, for the most part. There are some pretty elaborate sex parties in the sector. The people in the gang are loyal, sarcastic and cocky. Once you are part of the O'Kanes, you are one for life. You are even tattooed with cuffs around your wrists to prove you are part of the gang for life. It also offers you extra protection in the sector. Everyone knows that if you mess with one O'Kane, you will mess with them all.
Beyond Shame Audiobook Narration
my review
The narration is good. Lucy Malone does a good job with each of the different characters. I don't think she does a bad job with the men. She makes Noelle's innocence sound believable. Each character has a distinct voice. The tone and pace is done well.
Kit Rocha is the pseudonym for co-writing team Donna Herren and Bree Bridges. After penning dozens of paranormal novels, novellas and stories as Moira Rogers, they branched out into gritty, sexy dystopian romance.
The series has appeared on the New York Times and USA Today bestseller lists, and was honored with a 2013 RT Reviewer's Choice award.
Lucy Malone has narrated dozens of audiobooks and is one of the most sought-after voices for erotica narration. A number of her titles are consistent bestsellers on Amazon and Audible, and she has been described as having "the best voice in the biz."