Golden Son Audiobook
By:

Pierce Brown
Narrated by:

Tim Gerard Reynolds
Published by: Recorded Books 01/06/2015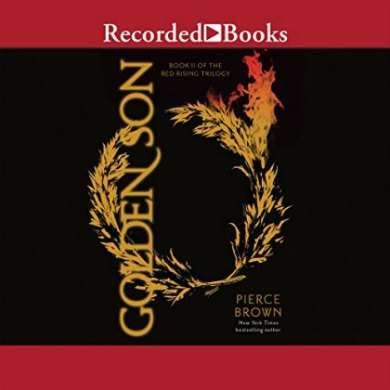 Warm

19 hours and 2 mins

With shades of The Hunger Games, Ender's Game, and Game of Thrones, debut author Pierce Brown's genre-defying epic Red Rising hit the ground running and wasted no time becoming a sensation. Golden Son continues the stunning saga of Darrow, a rebel forged by tragedy, battling to lead his oppressed people to freedom from the overlords of a brutal elitist future built on lies. Now fully embedded among the Gold ruling class, Darrow continues his work to bring down Society from within.
A life-or-death tale of vengeance with an unforgettable hero at its heart, Golden Son guarantees Pierce Brown's continuing status as one of fiction's most exciting new voices.
©2015 Pierce Brown (P)2015 Recorded Books

Golden Son Audiobook Sample
My thoughts of Golden Son Audiobook
Pierce Brown spent his childhood building forts and setting traps for cousins in the woods of six states and the deserts of two. Graduating from college in 2010, he fancied the idea of continuing his studies at Hogwarts. Unfortunately, he doesn't have a magical bone in his body. So while trying to make it as a writer, he worked as a manager of social media at a startup tech company, toiled as a peon on the Disney lot at ABC Studios, did his time as an NBC page, and gave sleep deprivation a new meaning during his stint as an aide on a U.S. Senate campaign. Now he lives Los Angeles, where he scribbles tales of spaceships, wizards, ghouls, and most things old or bizarre.
Tim Gerard Reynolds trained for the stage at the Samuel Beckett Center, Trinity College Dublin, and the Eugene O'Neill Theatre Center, New London CT. His acting work has taken him from the Abbey Theatre, Dublin, to the London fringe, the Official Avignon Theatre Festival, and to the U.S., where he participated in Regional Theater, as well as on and off Broadway. In recent years, Tim has become an established audiobook narrator, working predominantly for Recorded Books, and Simon & Schuster Audio. Titles include, but are not limited to, "The Legend of Broken," by Caleb Carr, "The Heather Blazing," by Colm Tóibín, "The Infernals," by John Connolly, the latter half of Hugh Howey's epic Sci-Fi series "Wool," and Michael J. Sullivan's best-selling "Riyria Revelations." In 2010, he received an Audiofile Earphone award for the thriller "Faithful Place," by Tana French, and his performances was named one of the best audiobooks of that year. In 2013 he has been nominated for an Audie Award—the industry's highest—for work in the Fantasy genre.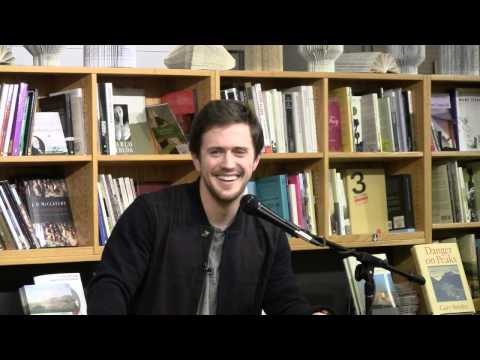 Reviewed by: