Into the Shadows Audiobook
By:
Carolyn Crane
Narrated by:
Romy Nordlinger
Published by: Tantor Audio 12/02/2014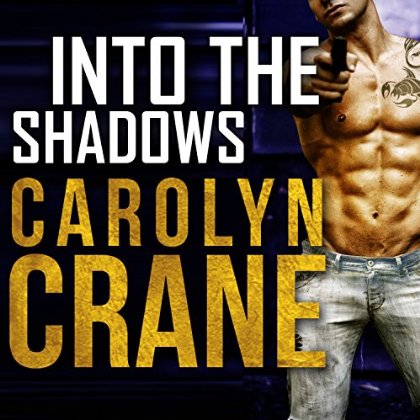 Hot

Undercover Associates Series # 3
10 hrs and 41 mins
Whispersync for Voice-ready
Thorne McKelvey knows exactly how Nadia sees him – as a brute and a killer just kinky enough to play her sexy games. And that's how it has to stay. Leaving her was the hardest thing he ever did, but his undercover mission could blow up at any second. No way will he drag Nadia down with him. Maybe it was foolish to fall in love with her late father's deadliest henchman, but Nadia Volkov's not sorry; without Thorne she wouldn't have their beautiful little boy. There's nothing she won't do to protect Benny, which means she must hide his identity – especially from his father. Now Thorne has burst back into her home, searching for clues to a gangland mystery… and stirring a hunger Nadia hasn't felt in two years. But Benny's identity isn't the only secret she's keeping, and things are turning deadly. Can Thorne and Nadia trust each other long enough to stay alive and have a chance at happiness?
Contains mature themes.
©2014 Carolyn Crane (P)2014 Tantor

Into The Shadows
My Thoughts - 3.5 Hearts Story
I started Into The Shadow Audiobook in the middle of the series. It came highly recommended by several other bloggers that I know. I asked around if I could start with this one or if I needed to go back and start at the beginning. I was assured by several different people that starting with this book would be fine. I have to agree. I have no idea what the first two books were about, but this one felt almost more like a book one or even a stand alone.
This story is about a late mafia boss's daughter, Nadia. It takes place right after her father has been killed and the fall of his empire. She grew up being told that her mother died in childbirth. After her father's death, she learns the truth. Her mother was brought to this country to be used in the sex trade. When she got too old for that, they moved her to sweatshops. Nadia can't stop until she finds her mother.
Thorne is a former bodyguard to Nadia, but after her father's death, he was putting himself into place to take over a new gang. Thorne is undercover trying to help find out who is politically helping these gangs. Thorne and Nadia have a past, but they both thought it was just a fling, even though they both secretly wanted it to be more.
Overall, I really enjoyed this story. I like the undercover aspect with Thorne. He has to do some really tough things to keep his cover, he just keeps his endgame in his mind. I love how Nadia, who grew up in luxury, trying to make up for everything the blood money from her father has come. She frees dozens of women from the sweatshops.
There were a few things I didn't like. I was so sick of the phrases "party princess" and "love/hate". Also, there was a more angst that I would like to see in a romantic suspense. But over, I really enjoyed the story and will getting more from this series at some point.
Into The Shadows Audiobook Narration
My review - 2.5 Hearts
I keep going back and forth on the narration by Romy Nordlinger. At times, I didn't mind it, but one scene that keeps sticking in my head. It was banter between Thorne and Nadia. The lines were quick and they went back and forth between the two. I couldn't tell who was saying what, there just wasn't enough difference in the voices. This didn't seem to be an issue in most scenes, but I can't get that one scene out of my head.
I did go to Audible to see what others were saying about this narrator after the fact and saw that many people gave her high stars. I'm willing to give her another try. I would hate for one scene to turn me off a narrator. I will try her on another book in this series.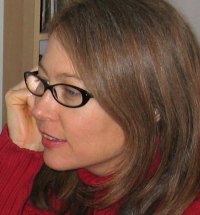 Carolyn Crane has been published by Random House and Samhain; she also enjoys indie publishing. She lives in Minnesota with her husband and two cats and works a straight job as a freelance marketing writer. During rare moments when she's not at her computer, she can be found reading in bed, running, or helping animals.
Narrator Romy Nordlinger's Film and TV roles include leading and supporting roles in Law & Order – Criminal Intent (Officer Talbor), Real Life, All My Children, One Life to Live, and SynchroNYCity plus numerous indies, industrials and voice-overs.
Her and New York theatre credits include leading and supporting roles in such theatres as: Actor's Theatre of Louisville, Kirk Theatre, The New York International Fringe Festival, Primary Stages, Circle Repertory, Fleetwood Stage, The Wilma Theatre, The Hudson Guild Theatre and the Shubert Theatre among others.