Hot

10 hrs and 42 mins

When college student Rena Collins finds herself nose-to-chest with the campus outcast, she's stunned. Wallace Blake is everything she's ever wanted in a man – except he can't touch her. His uncontrollable strength, a so-called gift from his bloodline, makes every interaction dangerous. And with a secret, supernatural war brewing among his kind, there's no time to work it out. To keep Wallace in her life, Rena will have to risk a whole lot more than her heart.
©2013 Carrie Butler (P)2014 Carrie Butler
Strength Audiobook Sample
My Thoughts
I like to thank the Author, Carrie Butler for providing me with a free copy of Strength in exchange for an honest review.
Strength is the first book in the new adult series, Mark of  Nexus.  Here we get introduce  Rena and Wallace, and Carrie Butler's paranormal world.
A run into the school's outcast will change Rena's  typical and normal college life. Her attraction to a "madman" will open up her world, not only to romance, but  to a paranormal world that will drag her  to dangerous situations.
Wallace Blake's paranormal abilities combined with unpleasant past experiences  have made him a recluse, and for a good reason.  His paranormal powers make it impossible  to  come in physical contact  with others without hurting them with his touch.  His shyness from the other students has given room to rumors about his mental state of mind. It is also rumored he kill his roommate, and with the estrange noises coming out his room every night, the talk is easy to accept.
You would think that Wallace's reputation will make Rena stay away from this boy, but NO! After a close encounter with Wallace she became curious about the boy, and being  the determined girl that she is, she doesn't  let the rumors keep her from getting to know, and getting close to the MADMAN as she calls him. Frankly, I don't blame her. Wallace is HOT, and  looks deliciously  dangerous –  just what  every college student  needs..LOL
I was pleasantly surprised  by  the author unique and interesting take in the paranormal world. I found the twist  refreshing and clever. The romance is sweet, emotional in parts and a little hot and heavy, but always stays within NA limits.
I liked her characters; I particularly like Rena. She's strong,  determined, and has a dry sense humor that made me chuckle, and  although sometimes she made me cringed with her decisions, I ultimately enjoyed her.
Wallace is another pleasant surprise. I say that,  because I mostly like  my heroes to stay dark and dangerous, in this case, we get a sweet  boy to root for.
As Carrie Butler sets up her world, she also introduces us to characters that you'd  want to know more of.
The foundation for her series has definitely  teased my curiosity. I'm planning on getting the next book when it gets released on audio.
The story is well written and skillfully plotted. Her style of writing makes it an easy listen. The twists and turns add excitement to the story to make it an all around entertaining listen.
The Author
Carrie Butler
Strength Audiobook Narration
by
 Nellie Barnett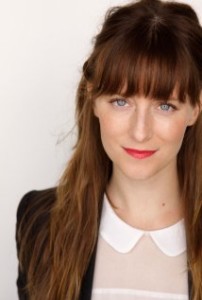 I normally don't take audiobooks for review, but when the author sent me a link to the sample, I liked the narrator's voice right away.
I was  hoping I didn't get myself into one of those deals when you're stuck with something  you aren't enjoying, and  have to force yourself to finish. I was very glad I didn't pass the opportunity.
This was my first audiobook by narrator Nellie Barnett. I could have guessed  by the amount of audiobooks on her page that she's fairly new, but never by her performance. I thought she did a really good job with the interpretation of Rena. I definitely got the spunk, sense of humor, determination and the stubbornness in her character.
The voices were clearly different, and she does a pretty good job the male voices. They all sounded age appropriate.
She also does a good job transmitting the direction of the novel. The hot scenes were well performed, the aura of mystery in the novel was nicely conveyed.
Despite the first half of the book being a little slow in pace, her performance of the dialog and interpretation of characters saves the book from dragging in parts.
All in all, this was a good introduction to her work. I'm looking forward to listening to the next book. I'm hopping it will also be performed  by Nellie Barnett.