The Bridges of Madison County Audiobook
By: Robert James Waller
Narrated by:
KELLI O'HARA & STEVEN PASQUALE
Published by: Hachette Audio 02/04/2014
Warm
3 hrs and 50 mins
Whispersync for Voice-ready
2015 Audie Nominee
The Narrators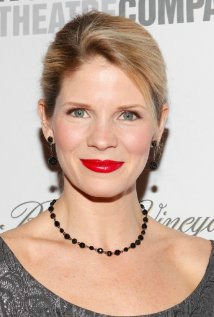 Kelli O'Hara has unequivocally established herself as one of Broadway's great leading ladies. With 5 Tony nominations, Kelli received her latest nomination, along with Drama Desk, Drama League and Outer Critics nominations, for her portrayal of Francesca in the musical adaptation of The Bridges of Madison County in 2014. Additionally, she starred as Mrs. Darling in NBC's live telecast of "Peter Pan" alongside Allison Williams and Christian Borle. On New Year's Eve, Kelli made her Metropolitan Opera debut in the production of The Merry Widow with Renee Fleming.
Best known for playing Sean Garrity on TV's Rescue Me., Steven Pasquale starred in 2009's Reasons to Be Pretty and returned to the Broadway stage in The Bridges of Madison County. His off-Broadway credits include Fat Pig, The Intelligent Homosexual's Guide…, A Soldier's Play and Far From Heaven.
The Bridges of Madison County Audiobook Sample
The Bridges of Madison County
I watched The Bridges of Madison County movie a long, long time ago, and while I enjoyed back then, I absolutely LOVED IT after I watched it again, which I did as soon as finished this audiobook.
I don't know if this book can be consider a "romance" in the way we know the genre. But it is the story of a grand romance, a romance that fleshes out the true feeling of being in love.
The path of an ordinary farm wife is challenged by her encounter with National Geographic photographer, Robert Kincaid.
Four days will change Francesca's life forever. In four days, while her family (husband and teenage kids) is away, she experiences a love affair that not only changes her life but her very soul. And as painful as her decision is when she chooses loyalty over love and passion, it's just as beautiful to see how true love can last forever.
I never thought I could enjoy this story so much after having watched the movie.
Being reminded of how beautiful the love communion between two souls that were meant for each other, but happen to have found themselves too late in their lifetime was wonderful, beautiful and touching. I can't remember crying over a book or a movie in a long time.
I keep mentioning the movie because I wasn't ready to let go of Francesca and Robert's world when I finished the audiobook.
The Bridges of Madison County wasn't a HOT romance, but it sure was one the most sensual love affair stories I read in a long time.
Do I think this should have been nominated in the romance category? NO, this is not romance book, but a book about a romance story.  I don't understand their criteria when they choose this category, nevertheless, I enjoyed it, and I can clearly see why the narrators earned a nomination.
I'd say this is for a mature audience, not because there's inappropriate content, yes this is an adult story, but mostly I'm  sure a level of maturity is needed to appreciate the story.
Audiobook Narration
Steven Pasquale and Kelli O'Hara's performances are flawless.
They expertly bring these characters and their story to life by infusing the text with the right emotions.
The Bridges of Madison County could have been just an average read for me, but Steven and Kelli's interpretation gave the novel another dimension, and they turned the story into an engaging listen.
Their acting skills are efficiently utilized to bring depth to the characters. Not easy to fit such a complex story in a short audiobook, but the narrators' pleasant voice, expert pace, and right depictions gave me a new appreciation for Francesca and Robert Kincaid's romance.