The Shadows Audiobook
By: J. R. Ward
Narrated by: Jim Frangione
Published by: Penguin Audio 03/31/2015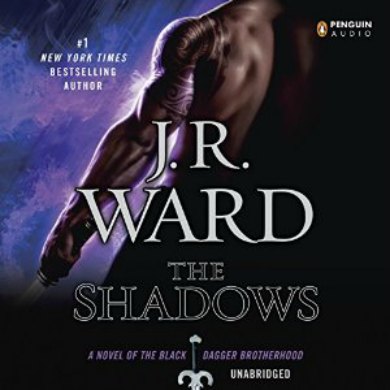 HOT

The Black Dagger Brotherhood Series # 13
22 hrs and 8 mins
The Shadows Audiobook Sample
Two brothers bound by more than blood fight to change a brutal destiny in the heart-wrenching new novel of the Black Dagger Brotherhood by #1 New York Times bestselling author J. R. Ward.
Trez "Latimer" doesn't really exist. And not just because the identity was created so that a Shadow could function in the underbelly of the human world. Sold by his parents to the Queen of the S'Hsibe as a child, Trez escaped the Territory and has been a pimp and an enforcer in Caldwell, NY for years- all the while on the run from a destiny of sexual servitude. He's never had anyone he could totally rely on… except for his brother, iAm.
iAm's sole goal has always been to keep his brother from self-destructing- and he knows he's failed. It's not until the Chosen Serena enters Trez's life that the male begins to turn things around… but by then it's too late. The pledge to mate the Queen's daughter comes due and there is nowhere to run, nowhere to hide, and no negotiating.
Trapped between his heart and a fate he never volunteered for, Trez must decide whether to endanger himself and others- or forever leave behind the female he's in love with. But then an unimaginable tragedy strikes and changes everything. Staring out over an emotional abyss, Trez must find a reason to go on or risk losing himself and his soul forever. And iAm, in the name of brotherly love, is faced with making the ultimate sacrifice.

The Shadows
4.0 Hearts
The Shadows Audiobook is the 13th entry to one of my all-time favorite series. And, even though, many haven't enjoyed the direction the series has taken in the last few installments, I still have enjoyed spending time in Caldwell, NY.
My expectations for this novel weren't very high. After having lukewarm feelings about The King, I wasn't nearly as excited about The Shadows; nevertheless, I still looked forward to enjoying another installment.
At first, I had a hard time connecting with everyone. It took me a big part of the book to get really into it; by that I mean, to be wowed, to be taken away, to get sucked in.
One thing is for sure, I'm glad I kept hanging in there because slowly but surely I got caught up in the drama, and there's plenty to go around! The last seven hours had me as consumed as I ever been with this series, I loved that!
Yup, I loved J. R. Ward's drama, I always have, and in the Shadows it gets taken to a new level.
I really enjoyed Rhage's point of view, although I have to admit, I like to see him more kicking ass than feeling down, I still enjoyed his page time.
Xcor and Layla's story; things are not easy, but easy it's never fun. I'm not sure how much I like Layla, but I love Xcor! And I want their story.
I really enjoyed iAm's romance! I can't say much about this without spoiling it. I liked iAm from the get-go. The unconditional love he feels for his brother won him a spot in my heart. I'm glad his journey to his happy ending was entertaining. I loved learning his story.
Now for the main couple, Trez and Selina. I was never a huge fan of Trez. He wasn't a character that moved me, but his heartbreaking and emotional story changed all that.
I found myself totally engrossed by their drama. Their love story was complicated to begin with. Starting with Trez' betrothal to the shadow princess, and then Selina battling an illness that takes the story to a different place and to a surprising ending. And it was surprising in many ways. First because I didn't expect it to go the way it did (although I had a feeling) and then surprising because I came to accept and to believe that any other outcome wouldn't have worked for me.
The story in general gets moved forward with new introductions. We still get the politics, the twists and turns I enjoy so much in this series. We hear more about The Band of Bastards. My feelings for some characters have changed, some for the good, other for the opposite, and that leads me to believe Ms. Ward can still manipulate my feelings…When she no longer can, I'll be gone from Caldwell.
So all in all, I enjoyed The Shadows more than I enjoyed The King.
Sometimes I feel some things I loved about the original novels that I thought were cute have become and an annoyance – just like married people that have been married for too long…LOL, but you stay because they're family. Somehow you wish you'll fall in love again, and hope to feel what you felt when you first met, but yet it's comfortable and you're glad to be back…. This is exactly how I feel about this series.
So this was a hard one for me to rate. There were parts that were just OK for me, and others that I truly loved. I loved how The Shadows was reminiscent of the books I adore, and it reminded me why I'm not ready to give up on this series…Yet!
The Shadows Audiobook Narration
4.5 Hearts
One of the biggest contributors to my enjoyment of being back in Caldwell, NY it's being taken to this world by the constant voice of Jim Frangione. I love how he brings out the emotions, the way he makes the urban lingo authentic, and most of all, how his interpretation made me fall in love with this series.
I'm a listener of this series, and the way he read the characters names it's been the way I've always known them, the way I love them.
Now 13 books into the series he's pronouncing some names way different than before, and it was distracting, this and not a good practice for the interpretation of the series. Distractions take you out of the story…Not good for an audiobook.
One the main factors a narrator gets rated is by the consistency in which he takes you through the series. In your head, a character sounds the same throughout all the books, and it shouldn't be different on an audiobook!
I'm glad it takes me so long to write reviews, because it gave me time to find out that he was told to do that!!
To the person responsible for this change: I'm sorry! But you don't do that to the listeners! After years of knowing a character by a certain name you just don't change their name! It would be the same thing if all of the sudden the author started to write the names of the characters in a different way! How do you think fans will react?!
Ok, my rant it's done! I still LOVE Jim Frangione's interpretation of The Shadows, and to the old time fans of BDB audiobooks I say, you won't' be disappointed, just be warned about the names pronunciations change.
J.R. Ward is the number one New York Times bestselling author of the Black Dagger Brotherhood series of vampire books. She is a winner of the prestigious Romance Writers of America RITA award for Best Paranormal Romance and is a multiple RITA nominee. A graduate of Smith College, she was a double major in History and Art History with a medieval concentration in both and she still longs at times for a return to those days sitting in dark lecture halls, looking at slides of old triptychs and reliquaries. Prior to becoming a full time writer, she was a corporate attorney, serving for many years as the Chief of Staff of one of Harvard Medical Schools premier teaching sites. Her idea of absolute heaven is a day filled with nothing but her computer, her dog and her coffee pot and the Brothers, of course.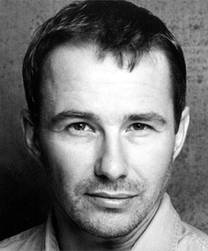 Jim Frangione has recoded over 100 audiobooks. In addition to Spencer Quinn's Chet and Bernie Mysteries and his new young adult series, the Bowser and Birdie stories, he is also the narrator for J.R. Ward's Black Dagger Brotherhood Series and many others. Jim is a NYC-based actor and co-artistic director of the Berkshire Playwrights Lab, a new play development forum in Great Barrington, MA. He's performed on TV, in many of the plays and films of David Mamet, with NY's Atlantic Theater Company, On and Off Broadway, and at many theaters across the country.