I put together a guide for some of the best places to find good deals on Audiobooks, but first let me tell you a little bit about the different formats, so it can help you decide which is the most convenient for you and your life style.
Downloads
IMO the best and most convenient format, find the book download to your phone or computer and you're listening.
These  are done in most cases as an MP3 file, and I say most cases, because some vendors, like audible, encode their files with an especial technique that results in the file extension .aa – These types of files can not be converted to MP3, thus making them harder to share as you would share any regular song formatted as an MP3 and they will only play with your iTunes or the audible manager software.
CD format
They do have the best sound quality, but the size of the file (WAV) is the biggest, resulting in each book having 10-15-25 + CDs, not very convenient, especially if you want to listen while you are doing other things besides driving. Also, this is the most expensive; however, these are easy to share, and you can also sell them or give them away as you would a regular book.
MP3 CD
These are my second favorite, right after downloads – Because an MP3 (usually a CD-R or CD-RW) file is a lot smaller than a wav, an entire book can fit on one CD, a lot more convenient and a lot easier to upload to the computer if you want to use iTunes or Media Player to transfer them to your device; nevertheless, they still more expensive than a regular download, but you can also share, give it away or sell it when you are done.
You have to make sure that your car or your device plays MP3s before you buy them. Older CD players and cars won't play this format.
Cassette tapes
Who still uses these?
Now that you know all about formats, I'll give you some links to the best places I have found to shop. All these on line stores have sales, some you have be a member to enjoy and get the discounts, but others have occasionally great deals, and are worth keeping an eye on.
Where to buy Audiobooks.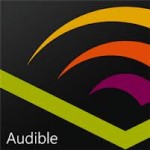 Membership  with different plans to meet your needs. Here you can find the benefits of being a member. What I love the most about it is audible is whispersync for voice and immersion reading.
Membership – You get 1 credit a month, but can buy additional credits for $12.00. Here you can see how it works
Tantor Audio – No membership

I love the freedom of buying when I want and not being tied up to a membership. They offer downloads and Mp3 cds. This is great if you like to have the physical book to give away after you're done listening.  They are a publisher, so if you can't wait to get your hands on a book you're more likely to get the MP3 from them before it hits the other vendors. I love shopping their bargain bin
Amblings Books -No membership

No doubt the best prices for Audiobooks without a membership. I shop their sales, and I have found great deals in their store. These are downloads. They also offer quite a few free Audiobooks.
Downpour   – Membership

The cheapest membership around, you can read the about their benefits and prices here.
Their books are DRM free – Meaning, they will play in any device. They have merged with Audio GO, so their inventory has grown.
Audiobook Stand – No membership
This is great place if you prefer to have the CD or MP3 cds. They also have good sales. Free shipping.
Itunes – No membership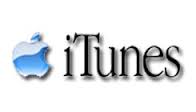 They are very convenient if you own apple products, but their prices are high.
Audio Editions – No membership
Great place to buy CDs, MPs and Tapes at discounted prices. They offer a discount plan, you can read about it here.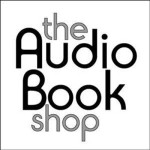 This store was just brought to my attention, and for what I understand, this is the new public access retail site for the Indy audio publisher called Audio Realms, and their imprints. I have not bought from them yet, but I'm planing on checking them out. They also offer free Audiobooks from time to time. You can see how it works here. 
You can listen to the first chapter before you buy. Also, they offer a free Audiobook for signing up to their news letter.

Tales2go – Membership

Great for children titles.
Rent them like movies (Netflix style)
Simply audiobooks
Free Audiobooks:
Books Should Be Free
Librophile
Learn Out Loud
Livribox
Audiobook Treasury 
Free Audio Books. co. uk
ThoughtAudio.com  
Ambling Books
Bookbox – Children