Ancient Echoes Audiobook

By: 

Joanne Pence
Narrated by: 

Tim Paige
Published by: Quail Hill Publishing 12/26/18

12 hrs and 17 mins

Ancient Echoes Audiobook Sample
Ancient Echoes Audiobook
4 Hearts
This is a new-to-me author and narrator. But when I was asked if I was interested in reviewing this book, I thought it looked interesting enough to give it a shot. I'm really glad that I did. This is an interesting book that I don't know that I would've picked up if it was not put in front of me.
This story follows several different characters in several different parts of the world. At the beginning of the story, you don't know how it will all tie together, but you will by the end.
Charlotte Reed is a widow and works for the Department of Homeland Security dealing with forgeries and smuggling. But when she is contacted about something her deceased husband was interested in and she starts to investigate as it could be part of the reason he was blown up by terrorist.
Then there's Michael Rempart in Mongolia. He's one of the world's top archaeologist. He uncovers a mummy that is amazingly preserved. He's there with this his assistant Li Jianjun, who is what I would call, a major secondary character.
There's also Lionel Rempart, the estranged brother of Michael. He's taking a group of college anthropology students to find a location in Idaho. He has a map and a guide, but people are known for going into this area and never returning.
This is a story about alchemy. There is a big search for a alchemical book. There's a search for missing people and people dying. Things get really interesting in the last third or quarter of the book. I don't want to go into details, so as not to have spoilers.
I will say that I liked the characters. There's a great mix of scholars, mercenaries, thieves, cops, and just regular people to keep the story very interesting. There is suspense to keep you on your toes.
This was a great first book of a series. It's not a fast paced story, but I was very invested in the characters and what they were going through. I'm very interested in listening to more books in this series.
Ancient Echoes Audiobook Narration
4 Hearts
This is my first time listening to Tim Page. He did a great job. Both the women and men's voices we were done. There are a lot of names that were not widely used in the US. They were difficult for many American to pronounce them, but he said them as if he's been saying them for years. I thought the accents were well done too. I would look forward to listening to more books with him as the narrator.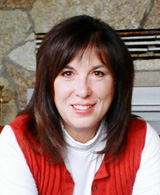 Joanne Pence is an award-winning, USA Today best-selling author of the Angie Amalfi and Rebecca Mayfield mysteries as well as historical fiction, contemporary romance, romantic suspense, a fantasy, and a supernatural suspense. Her novels present a variety of times, places, and reading experiences from mysterious to thrilling, emotional to lightly humorous, as well as powerful tales of times long past.
Joanne was born and raised in San Francisco, and now makes her home in the foothills just north of Boise, Idaho. She had been president of the Boise chapter of Sisters in Crime, board member of the Popular Fiction Association of Idaho, founding member and current board member of the Idaho Writers Guild, and has held offices in the California Writers Club. A graduate of U.C. Berkeley with a master's degree in journalism, Joanne has written for magazines, worked for the federal government, and taught school in Japan.
Her books have won or been nominated for a number of high honors, including the Willa Cather Literary Award for Historical Fiction; North American Book Award for Mystery; Idaho Top Fiction Award; The Golden Quill, RWA's Rita and Golden Heart Awards, Daphne du Maurier Award, Independent Bookseller's Golden Scroll, and Romantic Times Career Achievement Award and Best Amateur Sleuth Award.
With a youthful, honest voice that millennials connect with, Tim Paige is the go-to guy for brands like The CW, NBC, The UFC, Jimmy Kimmel Live, and more.
Ok, that's the "professional, third person" version. Here's the quick, straight from me version:
I'm a professional voice actor who absolutely loves what I do. Whether it's promos for your new tv series, narrating your next special, intros for one of the 1,000 or so podcasts I've produced, narrating your next audiobook, or whatever — I LOVE THIS JOB.
It's my mission to do an amazing job, turn it around as quickly as possible, and get you to the next step in your journey without hassles or headaches.
I like to thank
Joanne Pence
 for providing me with a copy of this audiobook in exchange for an honest review.
Reviewed by: