Newly Wed and Slightly Dead Audiobook
Published by: Tantor Audio 09/18/19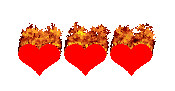 4 hrs and 9 mins

Newly Wed and Slightly Dead Audiobook Sample
Newly Wed and Slightly Dead Audiobook

3 Hearts
I've really enjoyed the first two series I've listened to by Danielle Garrett, Beechwood Harbor Magic Mystery and Beechwood Harbor Ghost Mystery). This series is a spinoff from those series, but takes place in the Seattle Haven. It follows Anastasia, a supernatural wedding planner as she tries to make a wedding between a human and vampire something that will never be forgotten, but not in the way it turns out.
Anastasia is getting a lot of pressure from her boss about this wedding. She has a vengeful co-worker trying to undermine her and make her look incompetent. There is also the mother of the groom who doesn't want the wedding to go forward unless the bride-to-be agrees to be turned, which she is refusing. What could go wrong? Someone decided they had enough of the mother of the groom and kills her and the bride is the prime suspect with no alibi.
While this story has a lot of the things I love about the other series, I found I didn't enjoy this one as much as the first two series. I think my main thing was the lack of fun characters around Anastasia. I tend to enjoy secondary characters more than the main characters, but there really aren't any great secondary characters in this story. I also think all the animosity that Anastasia is going through at work left a bad taste in my mouth. I'm going through similar types of things at my work, so it wasn't escape that like I normally do in audiobooks. That being said, I'm not ready to give up on this series yet. I'm waiting on the next audiobook to be released and I will give it a try.
Newly Wed and Slightly Dead Audiobook Narration
5 Hearts
Amanda Ronconi again does an amazing job with the narration of this series. I had no doubt that she would. She's always great at bringing out characters' personalities with her choice of voices and tone. I always look forward to listening to any story that Ronconi narrates.
From a young age, Danielle Garrett was obsessed with fantastic places and the stories set in them. As a lifelong bookworm, she's gone on hundreds of adventures through the eyes of wizards, princesses, elves, and some rather wonderful everyday people as well.
Danielle now lives in Oregon and while she travels as often as possible, she wouldn't call anywhere else home. She shares her life with her husband and their house full of animals, and when not writing, spends her time being a house servant for three extremely spoiled cats.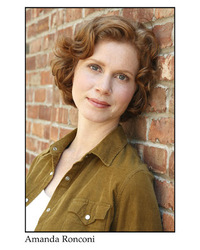 Narrator: Amanda Ronconi
I am an actress, narrator and writer who divides my time between New York City and Upstate New York.  I have a BFA from NYU where I studied at the Stella Adler Conservatory.  I have performed in theaters around New York City as well as regionally at The Alley, Capital Rep and many productions at the Shakespeare Theatre of New Jersey.
My Off-Broadway solo comedy, Shirley at the Tropicana, received critical acclaim and was subsequently featured in The New York Times.  Film and TV credits include Daydream Believer (Slamdance 2001's Best Dramatic Feature winner), The Understudy, Deadly Sins (ID Discovery), IFC's Get Hit and Chasing Paradise. National network and regional commercials include Chase Bank, Sony and Blue Cross/Blue Shield.  My voiceover work encompasses over 70 audiobooks available on Audible.com.
I like to thanks Tantor Media for providing me with a copy of this audiobook in exchange for an honest review.
Reviewed by: