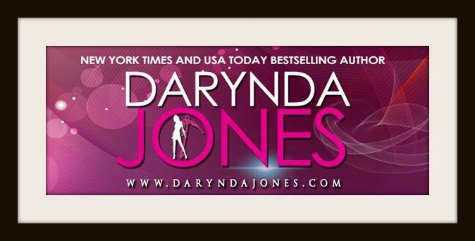 We are thrilled to participate once again in bringing you the latest installment in this fabulous series that only gets better and better! And the few (Ok… 10) hours of listening pleasure only make the anticipation for the next novel more insufferable every time.
But we love it!
Seventh Grave and No Body
BLURB

 Hot
By:
Darynda Jones
Narrated by:
Lorelei King
Published by: Macmillan Audio 10/22/14
10 hrs and 30 mins
Every Audiobook in this series has made my favorite's yearly list, and Seventh Grave and No Body is not the exception.
I devoured this Audiobook; I love being back with this crazy, exciting, funny, sexy, dark and all around entertaining world.

The dose of mystery we get in every installment is once again captivating and engrossing, and no part is less important to the overall plot.
Seventh Grave and No Body brings yet again another cohesive and intricate story that complemented with wit, funny moments and Charley's sarcasms make it joy to follow her and her crew. I love the whole gang!
Their agenda is always full; it's always a treat to tag along.
We discover a lot more about Charley, and in a well-timed and brilliantly plotted events we gear up to fight the enemies that have been sent to get Charley. No time to be bored in Charley's world!

All the efforts by Reyes to keep Charley safe in and all to himself (not a bad thing, if you ask me..lol) will prove fruitless. With everything that Charley has on her plate, and her inability to stay put make this task near impossible for Reyes. But it sure was fun listening try and to see another side of our dark hero.

Yes, The Charley Davidson series is addictive, and getting another shot of this fabulous creation by Darynda Jones is always a treat. I have to warn you tho. Do not listen to this installment without having read/listened to the previous books. Believe me! Every stop in this journey has been a blast! I loved The Seventh Grave Audiobook and now I can't wait to get my ears on Eighth Grave After Dark.

Seventh Grave and No Body Audiobook Narration

Oh yeah! That's the perfect Icon to describe Lorelei King's performance, and there's nothing new I can say different this time that I haven't said here and here.
Her timing for every occasion is perfect! From the sarcasm to the sexy moments to heartbreaking parts she makes you live them all. She won't spare you any emotion.
Lorelei King is as big of a part to this audio series as any of its characters; that's a status accomplished by very few and testament to her talent.
Her perfect comedic timing  and grasp of the characters make listening to these Audiobooks an special experience.
Seventh Grave and No Body Audiobook Sample
NYTimes and USA Today Bestselling Author Darynda Jones has won numerous awards for her work, including a prestigious RITA, a Golden Heart, and a Daphne du Maurier. As a born storyteller, Darynda grew up spinning tales of dashing damsels and heroes in distress for any unfortunate soul who happened by, annoying man and beast alike, and she is ever so grateful for the opportunity to carry on that tradition. She currently has two series with St. Martin's Press: The Charley Davidson Series and the Darklight Trilogy. She lives in the Land of Enchantment, also known as New Mexico, with her husband of almost 30 years and two beautiful sons, the Mighty, Mighty Jones Boys. She can be found at www.daryndajones.com.
Once described as 'the best known American voice on radio 4,' Lorelei  King has recorded more than 200 programs for the BBC, including the Marx Brothers tribute, 'Flywheel, Shyster and Flywheel,' super-hero 'audio movies' including 'Superman,' 'Batman' and 'Judge Dredd and classic American drama such as 'East of Eden,' 'Ethan Frome' and 'A Thousand Acres.' She appears regularly as a panellist on shows such as 'Where in the World' and 'Wordly Wise' and has hosted her own talk show, 'All About Eve.'
Lorelei is a multi- award-winning narrator of audiobooks, recording the works of best-selling authors Janet Evanovich, Sue Grafton and Patricia Cornwell among others.
Her work in animation is extensive, and in America she provides the voices for 'Wendy' and 'Packer' (among others) in Bob the Builder.
Born in Pennsylvania and raised in Los Angeles, Lorelei now makes her home in London, where she lives with her husband, actor Vincent Marzello.
Hot Listens thanks you for stopping by!
And now for the fun part, enter to win Darynda's and  the publisher' giveaways as well as Hot Listen's
We have 2 audiobook giveways of Seventh Grave and No Body – One is International! YAY!
I love to share the love! So since I got a free copy of this audiobook, and I know you  will be as excited as I am for next book in the series  I'm giving you a chance to win a copy of EIGHTH GRAVE AFTER DARK.  The winner will receive a copy the day of its release from audible.com…Sorry this is only open to US and Canada.
To enter just fill the Rafflecopter forms bellow.
Good luck!
Take a trip down memory lane 🙂
Reviewed by: