Those Who Wish Me Dead Audiobook
By:
Michael Koryta
Narrated by:
Robert Petkoff
Published by: Hachette Audio 06/03/2014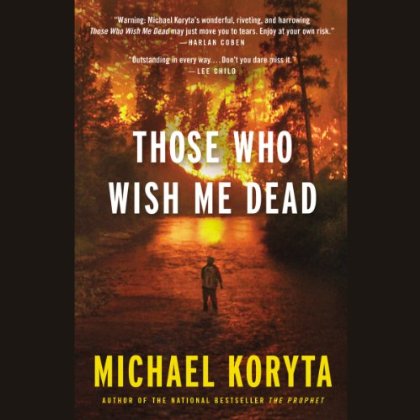 The newest thriller from Michael Koryta, New York Times best-selling author.
When 13-year-old Jace Wilson witnesses a brutal murder, he's plunged into a new life, issued a false identity and hidden in a wilderness skills program for troubled teens. The plan is to get Jace off the grid while police find the two killers. The result is the start of a nightmare.
The killers, known as the Blackwell Brothers, are slaughtering anyone who gets in their way in a methodical quest to reach him. Now all that remains between them and the boy are Ethan and Allison Serbin, who run the wilderness survival program; Hannah Faber, who occupies a lonely fire lookout tower; and endless miles of desolate Montana mountains.
The clock is ticking, the mountains are burning, and those who wish Jace Wilson dead are no longer far behind.
©2014 Michael Koryta (P)2014 Hachette Audio

Those Who Wish Me Dead Audiobook Sample
Robert recently starred as King Arthur in the TUTS production of CAMELOT, which ran January -February in 2013.
Robert starred in ANYTHING GOES on Broadway as Lord Evelyn Oakleigh, a love interest for brassy Reno Sweeney (played by Tony Award winner Sutton Foster), in the Roundabout Theatre production of ANYTHING GOES at the Stephen Sondheim Theatre at 124 West 43rd Street in 2012.
Robert performed as Buddy in FOLLIES with the Chicago Shakespeare Theatre, directed by Gary Griffin, which closed on November 13, 2011.