What Are You Afraid Of? Audiobook
By: 
Alexandra Ivy
Narrated by:
Jim Frangione
Published by: Recorded Books 03/27/18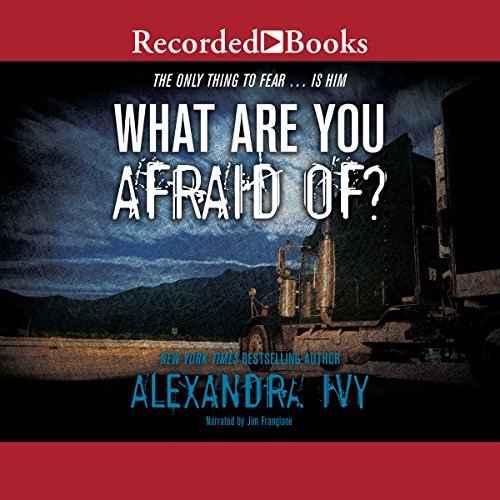 10 hrs and 29 mins

What Are You Afraid Of? Audiobook Sample
What Are You Afraid Of? Audiobook
4 Hearts
This is the second book in Alexandria Ivy's The Agency series. You can read this one without having read the first book, though the hero of the previous book does have a cameo appearance in this story.
Carmen Jacobs has published a best selling true crime book on a few serial killers that she worked on while in college. Then she is off in a remote cottage when someone drops off an envelope of pictures. She's not sure if it is a prank or if the pictures are real, but they cause her alarm. The cops don't want to believe her, so she contacts someone she met previously, Griffin Archer.
Griffin has created a program to help law enforcement to find the bad guys. It can be used at every level of law enforcement from local cops to anti-terrorist groups at the national level. He is more than willing to help Carmen Jacobs.
There are also some framily drama issues between Carmen and her father's family. Her parents died when she was real young, so she went to live with her maternal grandparents. Her grandparents were not a fan of her father's family, and cut off all contact. There is more to that story too.
Griffin and Carmen go around the country as the investigate what appears to be a series of murders across multiple states. We also get to see their romance build throughout the investigation and more than one life threatening situation. I will say that solving the murder case is more of the plot with romance taking a back seat. I did enjoy the mystery and trying to figure out who all is involved in these murders.
What Are You Afraid Of? Audiobook Narration
4.5 Hearts
Jim Frangione continues to do a great job with the narration of this series. I love his male and female voices. His pace and tone are always exactly right for the scene. He is a great romance narrator that I've listened to for years, starting with J.R. Ward's Black Dagger Brotherhood series. I continue to search out books with him as the narrator. If you haven't given him a try, I highly recommend him.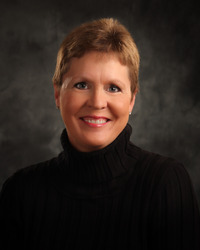 The New York Times bestselling author of the Guardians of Eternity series, the Bayou Heat series and the Sentinels. Learn more at www.alexandraivy.com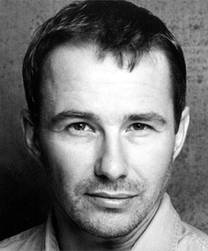 Jim Frangione has recoded over 100 audiobooks. In addition to Spencer Quinn's Chet and Bernie Mysteries and his new young adult series, the Bowser and Birdie stories, he is also the narrator for J.R. Ward's Black Dagger Brotherhood Series and many others. Jim is a NYC-based actor and co-artistic director of the Berkshire Playwrights Lab, a new play development forum in Great Barrington, MA. He's performed on TV, in many of the plays and films of David Mamet, with NY's Atlantic Theater Company, On and Off Broadway, and at many theaters across the country.
I like to thank Recorded Books for providing me with a copy of this audiobook in exchange for an honest review.