Allegiance of Honor Audiobook

By:
Nalini Singh
Narrated by: 

Angela Dawe
Published by: Tantor Audio 06/14/16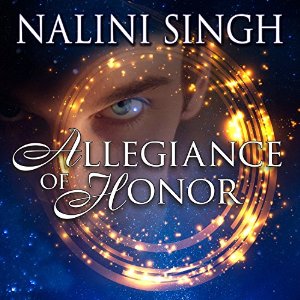 15 hrs and 13 mins

Allegiance of Honor Audiobook Sample
Allegiance of Honor Audiobook

4.5 Hearts
Ah, Allegiance of Honor, how to write this review? There is a ton of stuff that goes on in this book. There isn't a single couple in this book. It is written almost like it is the ending of the series. I had at one point thought it was the last book in this series. I mean, it is fifteen books in, and many series are getting dull before this point (not that I've felt this way about Psy/Changeling. Some of my favorite books are the most recent ones) While this has the feel of an end, it is not the last of the Psy/Changeling stories we will see from Nalini Singh. From what I understand, it is the end of the original series arc. There is another series arc set to come.
There is a ton going on in this story. We have people after Lucas's and Sascha's young daughter. We have Mercy who is about due to have her and Riley's pupcubs. There are still issues with the Psynet. Father Perez is looking for his lost love. There is a missing BlackSea changeling. Work is progressing on the Trinity Accord to make peace between humans, changelings and the Psy. There is a scene that made me tear up (I won't say more, so as not to spoil anything). There is also a large multipack celebration for the pupcubs. Like I said, there is a lot going on.
This was a really fun story. If it had been the end of this series, it would've been a great wrap up. We got to spend a lot of time with all of my favorite characters. I even started to like Nakita, which is not something I would ever think would happen. And with favorite characters, comes hated characters. Ming LeBon makes an appearance, too.
All in all, I really enjoyed my time with this story. The lack of romance will probably upset some, but for me, it has always been more about the overall arc. I read a ton of paranormal romance stories, but I read them more for the stories than the romance. Don't get me wrong, I like the romances, but urban fantasy is truthfully a more fun genre for me. This series is more like a UF series in my mind with a different main couple in each book. It has such a strong series arc that the romance is almost secondary. Maybe it is just me. This story is more about family, be they by blood or by friendship. I loved watching characters who I didn't think had the ability to have friends have so many by the end of this book. I think many of the characters were surprised by this fact, too.
Allegiance of Honor Audiobook Narration
4.5 Hearts
I continue to really Angela Dawe's narration of this series. She did a phenomenal job with all the many voices she had to tackle in this book. The men and females were wonderful. Every character had very distinct voice that has followed that character throughout the entire series. Another thing that she really had to tackle in this book was the children. There had been children in past books, but not nearly as much as there was in this book. She did a great job with the little kids voices. Nada's toddler voice with weird toddler words were great. The twin boys were really good too.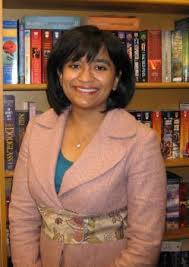 I've been writing as long as I can remember and all of my stories always held a thread of romance (even when I was writing about a prince who could shoot lasers out of his eyes). I love creating unique characters, love giving them happy endings and I even love the voices in my head. There's no other job I would rather be doing. In September 2002, when I got the call that Silhouette Desire wanted to buy my first book, Desert Warrior, it was a dream come true. I hope to continue living the dream until I keel over of old age on my keyboard.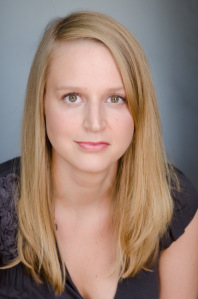 Angela Dawe is an audiobook narrator and actress living and working in Chicago, Illinois. Winner of several Earphones Awards from Audiofile Magazine and narrator of two Audie-nominated audiobooks, Angela is also an accomplished improviser/sketch comedian, and has worked with such theaters as Second City, iO (formerly improvOlympic), and The Annoyance.
I like to thanks Tantor Media for providing me with a copy of this audiobook in exchange for an honest review.
Reviewed by:


Enter our Audiobook Month giveaway