My Choices for Best Audiobook Narrations of 2014
When I listen to an audiobook, the main factor that determines my experience is the narrator performance. I could be listening to an awesome story, but if the narration is horrible my overall like for the book will suffer for it.
Same goes for an average story; an excellent narration can make you fall in love with a book, and make a so-so read a terrific listen.
So I picked the books that I listened in 2015 where I'm sure my fondness for the book in general was due or enhance by the spot on interpretation by the narrator.
So here are my choices for best-narrated books of 2015
You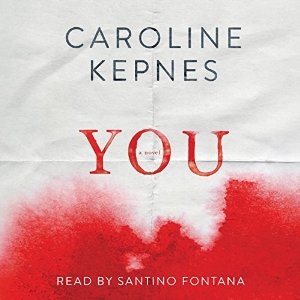 It's not easy to make you like, let alone sympathize with a sociopath, but when the narrator outright nails his personality and the author intent, you can't help but to do just that!
Santino Fontana interpretation of Joe, a deranged and delusional, yet very right in so many ways, was pure awesomeness!
Kudos to Santino Fontana for this downright amazing performance!
Tangled
Sebastian York's portrayal of Drew was perfect, right on! How easy the wrong tone would have sent me to the wrong side of this story. It's not easy listening to a guy tell you how hot, smart and sexy he is, or how he can have any woman he wants, without thinking "this guy is a jerk!" But Sebastian beautifully brought him to life in a manner that made him sound likable by conveying how Drew beyond his words didn't take himself seriously.
Excellent pace and approach!
And, oh boy! He's got the romance gene!
Review
Written In My Own Heart's Blood
This is a series where I couldn't get past the first three chapters of the first book when I tried to read it. When I picked up the audio and listened to the outstanding performance by the talented Davina Potter, I never looked back.
Now eight books and seven years later her performance is just as good, if not better than when I first listen.
Her repertoire of accents and different voices, as well as her amazing skill to bring the story to life made this entry another big winner for me in 2014.
Magic Breaks
Renée Raudman delivers more than their voices; she perfectly fleshes out their essence and personality.
Curran's voiced is performed with a raspy quality to it- one that conveys his strength, decisiveness and warmth.
Kate's tone transmits her likability and strength that sprinkled with a little of self-doubt gives us an accurate picture of her character, and let's not forget her stubbornness that make the clashes with Curran so enjoyable.
Her reading pace and tone maximize the suspense scenes; she'll have you holding your breath till the very end.
The use of the creepy factor for some of the not so savory characters continue to be the best.
All in all, I absolutely loved her performance, and once again Renée Raudman makes the new entry to Kate Daniel series and incredibly fabulous listen!
Seventh Grave and No Body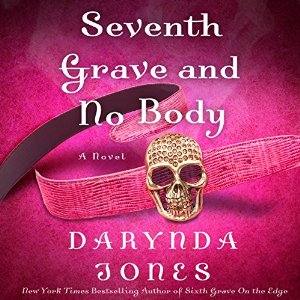 Lorelei King is as big of a part to this audio series as any of its characters, that's a status accomplished by very few and it's testament to her talent.
Her perfect comedic timing and grasp of the characters make listening to these Audiobooks an special experience.
Once again, her narration makes it to one of my favorites of 2014.
I have to mention that I had hard picking between Sixth Grave on the Edge and Night Broken by Patricia Briggs.
The Pillars of Reailty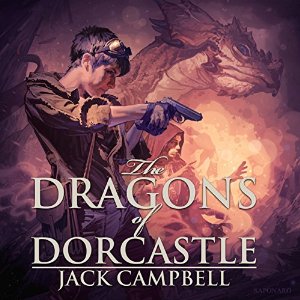 I was curious to see what this "only on audio" release was all about, so I decided to take a listen.
I was already a fan of narrator MacLeod Andrews. I loved the ease in which he transports you to this fantasy world.
In this distinctly character driven plot, he excels at bringing Mari and Alain to life. He perfectly fleshed out their personality, and in a fantasy novel that lacked the immense world building factor, his interpretation made a huge difference in my enjoyment.
Demon from The Dark
Robert Petkoff is right on! Time after time he delivers with these novels! I had a hard time deciding which one was my favorite; I loved them all!
The man is simply amazing! It's not easy to enjoy an audiobook even more after you have read it.
Petkoff 's portrayal of the characters, the dialog, emotions and the overall mood of the novels is even better than my inner-voice.
I always feel like I'm watching a movie and I have a front row seat.
His interpretation of the main character, Malkom, is spot on! And it earned him a spot in my favorites of 2014
Big Little Lies
To say narrator Caroline Lee's interpretation of Big Little Lies was amazing, would be an understatement.
After reading some great reviews of the ARC, I waited for the audio and got it right away when it first came out. I never paid attention to the genre, a good thing, after all, this is not one of my usual listens. To my surprise I found myself totally engross and captivated within the first few minutes.
I loved the way she captured the essence of the characters! I felt as if I known these people for a long time. Her tone and voice inflections beautifully transmitted the novel's atmosphere.
Big Little Lies might not be one of my favorite stories of the year, but her narration deserves a place among my favorites.
Ignite me
Kate Simses portrayal of this dystopian novel is fantastic.
The way she transports you to the setting is nothing short of amazing.
Her interpretation didn't spare me any emotions, I felt it all!
She conveyed the feeling and the somber mood of the novel with great authenticity without neglecting the light moments, especially with this being the final book.
The characters' interpretations are excellent.
Maybe the book wasn't my favorite of the three, but in no way I can blame it on her performance.
I Belong to You
Having Sebastian York bring Mark Compton to life almost made my year!
I'm a huge fan of this series! And having two narrators for the last two books has been a real treat, but having Sebastian bring the most mysterious and enigmatic character in the series to life was a real pleasure!
The way he conveyed the vulnerability in this iron man was amazing.
I truly felt his inner struggles.
Sebastian portrayal put soft spot in my heart for Mark Compton, which I never thought possible.
I also have to mention the fantastic job Grace Grant has done with this entire series. She's been terrific with her interpretations through out the whole series. I loved both of their performances!