Blackout Audiobook

By: 

Mira Grant
Narrated by: 

Paula Christensen, Michael Goldstrom
Published by: Hachette Audio 05/03/10

17 hrs and 25 mins
Blackout Audiobook Sample
Blackout Audiobook

5 Hearts
Wow! That is the biggest thing that comes to mind when I read this story. It is the final part of the Newsflesh Trilogy. (Yes, there is another book coming out this year, but this is the end of the line for the crew for After the End Times. The new book starts at the beginning from a different POV). This trilogy has been a wild ride. This is a hard review to write. One, I just want to say "OMG, It's so good. Go read it now!!" Two, anything I say is pretty much a spoiler for the previous two books in the series.
This series we've been following the group of bloggers as they uncover a government conspiracy and corruption at the CDC, which has become an all powerful organization since the Rising. This series takes place 20 years after the Rising. People have learned to live and survive with zombies. We've seen bloggers come and go as some have died and others moved on to new things. New ones have joined to keep After the End Times up and running and doing the thing that they feel is the most important thing of, to tell the truth.
In this book, we see everything comes to a head. The conspiracies are larger than we could ever imagine. We have no idea who we can trust and who is evil. And let me tell you, there are some truly evil people in this book. I'm not talking Hannibal Lecter evil, but more Frank Underwood evil. The team, who are loyal to each other first and foremost, have to figure out who to trust to help them as the uncover this conspiracy and find a way to tell the truth to the American people. That is their job after all.
I will say that I've come to love all the characters of this series. They are all such well written characters. The world that Mira Grant has built in this futuristic world is quite astonishing. There is a ton of action and suspense between zombie bear and virus carrying mosquitoes, to CDC trying to kill them. Oh, I would also be remised if I didn't mention patient B7 who plays a pretty large part in this story. This series is way more than a horror story. I think it was more of a political thriller. I think it was One Curvy Blogger who mentioned that to me and she's right. This is a political thriller with zombies. I highly recommend this book to you if you like thrillers, zombies, or political conspiracies.
Favorite quote from the entire series:
The problem with people who have power is that they start thinking more about what it takes to keep that power than they do about what's right or wrong or just plain a bad idea. Here's a tip for you: If you're ever in a position to be making calls on right and wrong that can impact an entire nation, run your decisions past a six-year-old. If they look at you in horror and tell you you're getting coal in your stocking for the rest of your life, you should probably reconsider your course of action. Unless you want to be remembered as a monster, in which case, knock yourself out. —From Charming Not Sincere, the blog of Rebecca Atherton, August 7, 2041.
Blackout Audiobook Narration
4 Hearts
In this book, we have Paula Christensen back. She voiced the female POVs from the first book. I think she did a great job on this book as well. She does really well with both male and female voices. I really enjoyed her narration. Michael Goldstrom does the narration of the male POVs. I think he did a great job. Once again, he did a great job with male and female voices. I really got immersed in their narration. I do wish they had stuck with the same pairing for the entire trilogy, but hey, each pairing that they got, did a great job. I completely loved this series on audio. I look forward to the new book that comes out later this year, whoever narrates.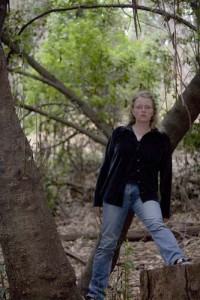 Mira Grant was born and raised in Northern California, where she has made a lifelong study of horror movies, horrible viruses, and the inevitable threat of the living dead. In college, she was voted Most Likely to Summon Something Horrible in the Cornfield, and was a founding member of the Horror Movie Sleep-Away Survival Camp, where her record for time survived in the "Swamp Cannibals" scenario remains unchallenged.
Currently, Mira lives in a crumbling farmhouse with an assortment of cats, horror movies, comics, and books about horrible diseases. When not writing, she splits her time between travel, auditing college virology courses, and watching more horror movies than is strictly good for you. Favorite vacation spots include Seattle, London, and a large haunted corn maze just outside of Huntsville, Alabama.
In her guise as mild-mannered urban fantasy author Seanan McGuire, Mira was the recipient of the 2010 John W. Campbell Award for Best New Writer. You can find her works as both Mira and Seanan at her main bibliography page. Seanan's website is the best place to find information on where both she and Mira will be appearing.
Both Feed and Deadline have been nominated for Hugo Awards, as has "Countdown," the first novella in the Newsflesh universe.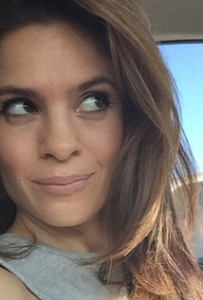 Paula Christensen was born in Buenos Aires, nursed in Chicago, raised in New York, and attended a fancy liberal arts college in Massachusetts before finally settling in Los Angeles. She has appeared onstage throughout Los Angeles, with several television appearances. Look for her in the upcoming feature Open House starring Anna Paquin, and on the improvised web series Caffe Etc.

Actor and Comedian Michael Goldstrom, "a tour de force that will leave you roaring" (Los Angeles Times), is the only Juilliard trained actor and comedian seen since Robin Williams. He's been on Comedy Central, HBO, NBC, ABC, A&E, Reelzchannel, in films, on and off Broadway, in clubs from New York to Los Angeles, on Last Comic Standing, and he's performed for over 15,000 people at Walt Disney Concert Hall with the LA Philharmonic and at Avery Fisher Hall with the New York Philharmonic. A graduate of the Juilliard School Drama Division and Columbia University he's been called "amazing" (Los Angeles Times), "blisteringly funny" (LA Weekly), "impressive" (NY Daily News), "brilliant" (Times Delphic Online), "very funny" (Broadway.com) "masterful", (Chautauquan Daily), "marvelously colorful" (Backstage West), and "absolutely magnificent" (LAstagescene). No money was exchanged for these comments.
Reviewed by: