Burn Bright Audiobook
By: 
Patricia Briggs
Narrated by: 
Holter Graham
Published by: Penguin Audio 03/06/2018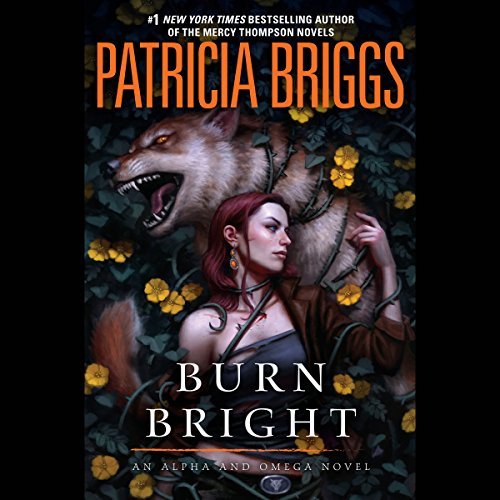 9 hrs and 47 mins


Burn Bright Audiobook Sample
Burn Bright Audiobook

5 Hearts
So, this story takes place just after the events in Silence Fallen. Patricia Briggs continues to intertwine these two series even more. Bran is still gone from Aspen Creek with Charles acting as alpha to all the werewolves currently living there. He is also the one to look out for the wildlings. These are the wolves that are too broken to be part of the pack, but not bad enough that they have to be put down. Many of them are close to that point though.
I continue to love Charles and Anna (yes, I like them better than Mercy and Adam, but not by much, but if i had to choose between the two, I would pick Charles and Anna). I was excited that this story takes place in Aspen Creek, as Charles and Anna tend to travel a lot. It is sad that Bran is gone for most of the story, but he has his reasons. I will say that with Anna around, Charles doesn't make a bad alpha. He would not make a good one without her. He is just too scary without her.
There is a bunch of action and suspense in this story. Charles and Anna go to investigate a strange call that Charles received from one of the Wildling's mate. After what happens here (left intentionally vague), they decide that they need to talk to all the wildlings. Leah, Sage, Asil and Juste pair up and try to find all the wildlings to update them.. Tag, the berserker red headed werewolf also plays a large part in the story. It was nice spending times with all of these guys. I also enjoyed meeting the wildlings. They may be broken in werewolf terms, but they were all very interesting characters.
There is one scene where Charles and Anna are talking about Mercy and her time in Aspen Creek as a child. Let me just say, I'm glad that I didn't have to raise Mercy. The pranks she played were… Well, they were just Mercy. This should not come to a surprise before, because her antics have been mentioned in previous books in both series. But, they always make me laugh out loud.
This book is a real rollercoaster of feels. Patty Briggs had me laughing, crying and on the edge of my seat throughout the entire book. She also left me surprised. The time that I get to spend with Leah has me looking at her in a new light. I don't know of anyone who likes Leah, but I expect to see that change after this book.
Burn Bright Audiobook Narration
4 Hearts
This is tough for me. I love Holter Graham. He has always been the voice of Charles for me. However, in this book, his voices sound different. Now, I didn't go back to listen to previous books to confirm that, but I know that it sounds different. I noticed mostly with Charles and Bran. I also know that I'm not the only one who thought so. I talked with a few people about while we were all listening together. The narration isn't bad, just not the same as previous books, which is disappointing. I would still pick the audio over reading.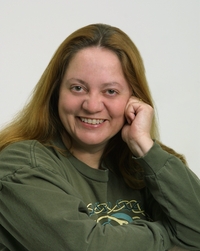 Patricia Briggs was born in Butte, Montana to a children's librarian who passed on to her kids a love of reading and books. Patricia grew up reading fairy tales and books about horses, and later developed an interest in folklore and history. When she decided to write a book of her own, a fantasy book seemed a natural choice. Patricia graduated from Montana State University with degrees in history and German and she worked for a while as a substitute teacher. Currently, she lives in Montana with her husband, children and six horses and writes full-time, much to the delight of her fans.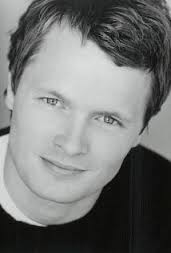 Holter Graham, winner of AudioFile's 2008 Best Voice in Science Fiction & Fantasy for Sherrilyn Kenyon's Acheron, is a stage, television, and screen actor. He has recorded numerous audiobooks, including much of Sherrilyn Kenyon's bestselling Dark-Hunter series. The winner of multiple AudioFile Earphones Awards, he has also read works by Scott Turow, Dean Koontz, C. J. Box, and Stephen Frey. His film credits include Fly Away Home, Maximum Overdrive, Hairspray, and The Diversion, a short film which he acted in and produced. On television, he has appeared in Army Wives, Damages, As The World Turns, Rescue Me, Law & Order and New York Undercover. He received a B.A. from Skidmore College and an M.F.A. from Vermont College.
Reviewed by: