Hot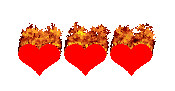 7 hrs and 22 mins
Chase the Darkness Audiobook Sample
Chase the Darkness Audiobook

3 Hearts
I've been eagerly awaiting Micah's book ever since he was rescued from the enemy a few books back (I can't remember which one). I love a story of a character who has had an extremely hard life and learns to overcome it to have a happy-ever-after. I do want that happy ending to come from only from the significant other. I want to see the character find something else to see that life is worth living.
Jacee is a bartender at the closest bar to the Alpha pack compound. She knows how to work the crowd at her bar to get the best tips while doing her best to keep the worst of the drunks off of her. Add that to the fact that she has a history with Alpha pack member, Jax, and she isn't well liked by members of the Alpha pack. She has always thought Micah seemed like a nice guy when he did appear at the bar, but it isn't until he comes to her rescue that they get close enough to learn that they're mates.
Both of these characters aren't without their character flaws. At times, it seems like it will be more than they can overcome. Some of these issues are so common, it was almost cliche. For example, Micah was on a new drug to help him recover from his trauma of his imprisonment. When they learn that it is causing some bad side effects, the doctor wants him to wean him off the drugs. He keeps a bottle, "just in case", he wasn't actually taking them, and he wasn't. But, Jacee finds the bottle and there is a huge explosion between the two.
There are some things that I didn't like about this book. There is some slut shaming. The pack really treats Jacee pretty bad at the beginning, which was completely unfair. It wasn't just the guys, but some of the women as well. There is foreshadowing another couple between a gay man and a straight man. I just don't think this is necessary.
As with many of the books in this series in the past, I'm not overwhelmed with the plot or even the romance of these two characters. I find that it is the each of the characters as whole that I love, both main characters of each book and the secondary characters of the series that keep me coming back.
Chase the Darkness Narration
4 Hearts
Marguerite Gavin does a great job with the narration of this book. She is a narrator that I've enjoyed since I've listened to her do the first book. I know she is still somewhat new to this series (this is her second book), but since she is a favorite narrator of mine, I can't complain with the change. I love her male and female voices. I love her pacing and tone. There is nothing bad to say about her narration.
J.D. Tyler is an award-winning, multi-published author who writes for New American Library under three pseudonyms. Whether this is due to an overdose of ambition or a multiple personality affliction, she'll never tell.
J.D. writes dark, sexy paranormal romance and has a huge thing for shifters, vampires, the Fae, and just about everything else that goes bump and grind in the night. She can't get enough of those dangerous supernatural heroes, and the fun of creating her own was just too much temptation to resist… so she didn't. J.D. doesn't do self-denial.
Marguerite Gavin is a seasoned theater veteran, a four-time nominee for the prestigious Audie Award, and the winner of numerous Earphones and Publishers Weekly awards. Marguerite has been an actor, director, and audiobook narrator for her entire professional career. Her narration spans nearly every genre, from mystery, science fiction and fantasy, romance, and children's fiction to nonfiction and documentaries. AudioFile magazine says "Marguerite Gavin . . . has a sonorous voice, rich and full of emotion."
I like to thanks Tantor Media for providing me with a copy of this audiobook in exchange for an honest review.
Reviewed by: