Christine Audiobook Sample
Christine Audiobook

4 Hearts
So, I decided that I was going to read, or should I say listen to, more horror stories this Halloween season. You can have a list of horror stories without including Stephen King. When trying to decide which King book I was going to tackle, I choose Christine mainly because Holter Graham was the narrator. I've listened to him narrate the Alpha & Omega series by Patricia Briggs and I love him. I also didn't know much about Christine other than it was about a car and it was Stephen King, so I was sure it would be good, King has yet to ever fail me.
Dennis is a football player and not an unpopular person in school. He dates a cheerleader. But unlike many of the more popular kids in school, he is friends Arnie, a nerdy guy with lots of pimples who is more likely to be beat up by jocks than to befriended by one. The story starts off in the summer with the two boys working on a road crew to save up some money for college.
One day on the drive home from work, Dennis and Arnie happen by a 1958 Plymouth Fury with a for sale sign. Arnie is instantly obsessed with car, which is called Christine. He had never shown interest in purchasing a car, but no he has to have this one. Dennis tries to talk him out of buying it because the car obviously need a ton of work and has a lot of rust. Arnie puts a deposit on the car without even starting it to see if it will run. When he tells his parents, they were not happy to learn of this.
Arnie starts to change over time as he starts to fix the car up, his temper gets really bad. He can barely stand to be around his best friend. He can't seem to get along with his parents. HIs grades start to slip. On the other hand, his complexion gets better. He even gets a new girlfriend who is very attractive and new to town.
Once the car is drivable, that is when things really start to get weird. People end up dead. Leah starts to notice a weird smell in the car when her and Arnie are in it, but then the smell will vanish. Other weird things happen as well.
This book is exactly what I would expect from a Stephen King novel. It was a longer novel at just under 20 hours long, but that isn't long for a King novel. One of the things I love about Stephen King is his character development. He writes such great characters, be they the villains or victims in his stories, they will be great characters. Make no mistake, Christine in a character and just as well developed as any of the humans. I never would have thought as story about a car could've been nearly as interesting as it was. Only Stephen King can write a story like this.
Christine Audiobook Narration
4 Hearts
Holter Graham does a great job with the narration, as I would expect. I did pick this book because he did the narration. All the character's voices were done very well and very distinct. The voice that really stood out was the voice of LeBay, the creepy old man that sold Arnie the car.
Stephen King was born in Portland, Maine in 1947, the second son of Donald and Nellie Ruth Pillsbury King. He made his first professional short story sale in 1967 to Startling Mystery Stories. In the fall of 1971, he began teaching high school English classes at Hampden Academy, the public high school in Hampden, Maine. Writing in the evenings and on the weekends, he continued to produce short stories and to work on novels. In the spring of 1973, Doubleday & Co., accepted the novel Carrie for publication, providing him the means to leave teaching and write full-time. He has since published over 50 books and has become one of the world's most successful writers.
Stephen lives in Maine and Florida with his wife, novelist Tabitha King. They are regular contributors to a number of charities including many libraries and have been honored locally for their philanthropic activities.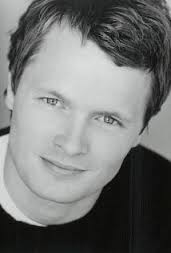 Holter Graham, winner of AudioFile's 2008 Best Voice in Science Fiction & Fantasy for Sherrilyn Kenyon's Acheron, is a stage, television, and screen actor. He has recorded numerous audiobooks, including much of Sherrilyn Kenyon's bestselling Dark-Hunter series. The winner of multiple AudioFile Earphones Awards, he has also read works by Scott Turow, Dean Koontz, C. J. Box, and Stephen Frey. His film credits include Fly Away Home, Maximum Overdrive, Hairspray, and The Diversion, a short film which he acted in and produced. On television, he has appeared in Army Wives, Damages, As The World Turns, Rescue Me, Law & Order and New York Undercover. He received a B.A. from Skidmore College and an M.F.A. from Vermont College.
Reviewed by: