9 hrs and 56 mins
Cold Burn of Magic Audiobook Sample
Cold Burn of Magic Audiobook

4 Hearts
I've been a big fan of Jennifer Estep's Elemental Assassin series for adults for many years now. I religiously purchase that series audiobook on release day every year. I've yet to try another series by her. I'm not a big fan of young adult novels. I used to read them all the time, but I got really burnt out on the similar tropes that seem to pop up on all the paranormal YA novels. I even blacklisted them from my reading for a while. I'm starting to pick them back up, mostly from authors that I already love. I'm really glad that I did here. This series isn't like any other YA series I've ever read.
This is a fantastic world that Ms. Estep has built around magical and powerful families. There are a ton of similarities between this series and the adult Elemental Assassin series. But, not so much that I felt like I was reading a younger version of the same story. There are straight up humans that don't have magic and there are people with magic who kinda run things. They all have different types of magic, some even have more than one magic power. As with the Elemental Assassin series, the magic families have all the power and they exploit that power.
There are also really great characters in this story. Lila Merriweather is our main character. She has had a rough life. Her mother died when she was young. Her father is MIA. She was in foster care for a while, then decided that she was better off taking care of herself on the streets. She wasn't completely alone though, she has Mo. Mo is an adult that helped her with documents and signing things for school. He also gives her jobs to help her. He also her only real friend and a mentor for her. He is also the one who convinces her that she should take the bodyguarding job with one of the powerful families.
Devon Sinclair is the only son of the Sinclair family. There have also been many attempts to kill him lately.  When his current bodyguard is killed in Mo's shop, Mo and Devon's mother work out a deal to get Lila to become his new bodyguard. I liked Devon. He could be like so many other "trust fund babies", of which you do see some in this book, but he isn't. He is a real down to earth guy.
I also have a penchant for loving secondary characters, and that is no different here. I just fell in love with Oscar. He is a redneck pixie that lives in a dollhouse sized dilapidated trailer in Lila's new room in the Sinclair home. The Sinclair's felt she needed a pixie, so Oscar helps out around her suite. He also has a tiny pet tortoise named Tiny. If you've ever read Kim Harrison's The Hollows series, Oscar makes me think of a hillbilly Jenks. Always drinking honey beer in the trailer, where Jenks would get drunk on just plain ole honey and lived in a rolltop desk (even if only in the winter). I can't wait to see where Oscar goes in this series.
This story was full of monsters, action,  and great characters. The worldbuilding was amazing. Both Lila and Devon proved to be wonderful young adult characters without all the angst that seems to creep into so many YA novels. We do see them interact with some of the other kids and do things like go on dates, which sounds mundane, but turns out not.
Cold Burn of Magic Audiobook Narration
4 Hearts
This is my first book with Brittany Pressley. She did a great job with the narration of this series. It takes place in a mythical town of Cloudburst Falls, West Virginia. So there are Southern accents for most of the characters. There is even the accent for the aforementioned Oscar, the drunk, hillbilly pixie. I thought she did a great job with all the different voices. I could always tell who was talking. She really brought out the tone of the story and did great with the snark. I plan to finish this series on audio.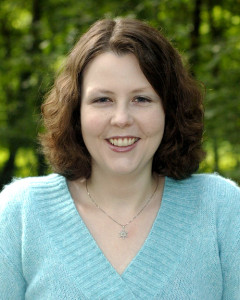 Jennifer Estep is a New York Times bestselling author, prowling the streets of her imagination in search of her next fantasy idea.
Jennifer has worked as a features writer and page designer for a daily newspaper and has more than 10 years of journalism experience. She's a member of Romance Writers of America, Science Fiction and Fantasy Writers of America, and other writing groups.
Jennifer's books have been featured in Cosmopolitan, Entertainment Weekly, Southern Living, and a variety of other publications.
Jennifer writes the Elemental Assassin urban fantasy series for Pocket Books. The books focus on Gin Blanco, an assassin codenamed the Spider who can control the elements of Ice and Stone. When she's not busy killing people and righting wrongs, Gin runs a barbecue restaurant called the Pork Pit in the fictional Southern metropolis of Ashland. The city is also home to giants, dwarves, vampires, and elementals – Air, Fire, Ice, and Stone.

Brittany Pressley is an audiobook narrator, songwriter, and vocal producer in New York City. She has narrated several audiobooks, including works by Alyson Noel and R. L. Stine. Her notable screen credits include being a newscaster on FOX Kid's News and playing Courtney in the Fox Television Network series Swans Crossing. Pressley also has a background in theater, having played Peaseblossom in Shakespeare in the Park's production of a Midsummer Night's Dream, and Maria in The Sound of Music for Carey Productions. She has also done both regional and national commercial spots and PSAs for TV and Radio, including MasterCard, Nickelodeon, and MTV.
Reviewed by: