9 hrs and 56 mins
Dark Heart of Magic Audiobook Sample
Dark Heart of Magic Audiobook

4 Hearts
Dark Heart of Magic centers mostly around the Tournament of Blades. It is part of a festival in Cloudburst Falls where the families and compete against each other in a so called friendly way and provide a tourist attraction. Deah was the champion last year. And her family puts a lot of pressure for her to keep the trophy in the Draconi family.
There are some twists and turns in this book. Lila is thrown for a loop when she learns that she will be competing in the Tournament of Blades for the Sinclair family. She will not be able to hide in the shadows for long. She is going to have to try even harder to keep her real identity a secret before Victor Draconi decides to come after her.
I loved seeing more of Deah. While she might be the "princess" of the Draconi family on the outside. This book shows that life is not as glamorous for her on the inside. She has it much tougher than her brother, Blake. She also has much more of a conscience than the two of them put together, but she has her reasons for not standing up to them. I think she will be critical in the final battle with Victor.
The story is a little bit slow building as the families deal with murdered tree trolls which is driving the tree trolls into town and causing a nuisance. We don't have all the worldbuilding that takes place in the first book, but there is plenty of storytelling and more character development. I can't wait to see where the final book in this trilogy will take Lila, Devon, Mo and the gang.
Dark Heart of Magic Audiobook Narration
4 Hearts
Once again, I thought that Brittany Pressley really nailed the narration of this series. I loved how she did each of the different voices. I was clearly able to tell each of the characters apart. Her pace and tone were perfect. There was one particular character in this book that has clearly lost marbles and she did a great job portraying that with her narration.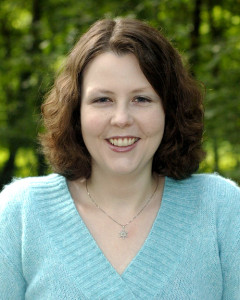 Jennifer Estep is a New York Times bestselling author, prowling the streets of her imagination in search of her next fantasy idea.
Jennifer has worked as a features writer and page designer for a daily newspaper and has more than 10 years of journalism experience. She's a member of Romance Writers of America, Science Fiction and Fantasy Writers of America, and other writing groups.
Jennifer's books have been featured in Cosmopolitan, Entertainment Weekly, Southern Living, and a variety of other publications.
Jennifer writes the Elemental Assassin urban fantasy series for Pocket Books. The books focus on Gin Blanco, an assassin codenamed the Spider who can control the elements of Ice and Stone. When she's not busy killing people and righting wrongs, Gin runs a barbecue restaurant called the Pork Pit in the fictional Southern metropolis of Ashland. The city is also home to giants, dwarves, vampires, and elementals – Air, Fire, Ice, and Stone.

Brittany Pressley is an audiobook narrator, songwriter, and vocal producer in New York City. She has narrated several audiobooks, including works by Alyson Noel and R. L. Stine. Her notable screen credits include being a newscaster on FOX Kid's News and playing Courtney in the Fox Television Network series Swans Crossing. Pressley also has a background in theater, having played Peaseblossom in Shakespeare in the Park's production of a Midsummer Night's Dream, and Maria in The Sound of Music for Carey Productions. She has also done both regional and national commercial spots and PSAs for TV and Radio, including MasterCard, Nickelodeon, and MTV.
I like to thank Jennifer Estep for providing me with a copy of this audiobook in exchange for an honest review.
Reviewed by: