Dead of Winter Audiobook
By:
Kresley Cole
Narrated by:
Emma Galvin
Published by: Simon&Schuster Audio 01/06/15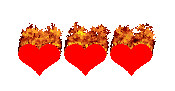 9 hrs and 58 mins mins

Dead of Winter Audiobook Sample
Dead of Winter Audiobook

3 Hearts
I've really enjoyed this series since I started listening to Poison Princess two years ago (I was late to the party, but that ended up working in my favor). This has been an exciting dystopian following Evie and the other Arcana as they learn more about their powers and play the game until there is only one left (I feel like I should see Christopher Lambert or Adrian Paul saying "There can be only one." many times in this series. LOL).
This story picks up pretty much where the previous book ends. Evie is going after Jack, she is going to save him from The Lovers before their torture drives him mad. She snuck away in the night from Aric (Death). When she gets back to the camp, she learns he has made quite the name for himself. Several of the Arcana are getting along quite well there, thanks to Matthew.
Here's where the story goes all wrong and finally starts to read like the YA story that it is. Aric shows up and Evie can't decide who she is in love with, Jack or Aric. Yep, the dreaded love triangle of YA has reared its ugly head. The majority of this story is the three of them on a mission to save The Archer from The Lovers. OMG, the angst. It is big in this one. Evie goes back and forth several times. Jack and Aric are at each other's throats. It is everything I hate about YA. Yeah.
All of that being said, I still have enjoyed this series. We did learn more about other Arcana. There is still some good action. We even get to meet some new Arcana. It was just such a small amount and was overshadowed by the love triangle that it makes me very disappointed in this story. Oh, and to top all of that, it ends on a big ol' cliffhanger (hence why I waited so long to listen to this book. I waited until we got close to the next book's release. See why coming late to this party worked in my favor.). I do plan to listen to book four when it is released, however, if it doesn't go back to more of the first two book storyline and less love triangle type angst, I'm done.
Dead of Winter Audiobook Narration
4 Hearts
Emma Galvin continues to do a bang up job with the narration of this series. I love her voice of Matthew, who is hard to follow with his weird incoherent babble. I thought she did a great job voicing Jack with his Cajun accent. I loved her voice of Aric too. I think she is one of the main reasons I was able to finish this story. If I were just reading the book, I probably would've set it down and walked away.
Kresley Cole is the #1 New York Times bestselling author of the electrifying Immortals After Darkparanormal series, the young adult Arcana Chronicles series, the erotic Gamemakers series, and five award-winning historical romances.
A master's grad and former athlete, she has traveled over much of the world and draws from those experiences to create her memorable characters and settings.
Her IAD books have been translated into twenty foreign languages, garnered three RITA awards, a Hall of Fame induction, and consistently appear on the bestseller lists, in the U.S. and abroad.
Cole lives in Florida with her family and "far too many animals."
Emma Galvin has been acting professionally for two years, and non-professionally her whole life. She has been a part of community and regional theatre since the age of eight. She has had featured roles in the full length films My Suicidal Sweetheart, A Perfect Fit, and The Big Bad Swim. She has also starred in the NYU Graduate short film Twitch. She was also featured of IFC's miniseries Film School.
Reviewed by: