Deadly Assessments Audiobook
By:
Drew Hayes
Narrated by:

Kirby Heyborne



Published by: Tantor Audio 08/07/18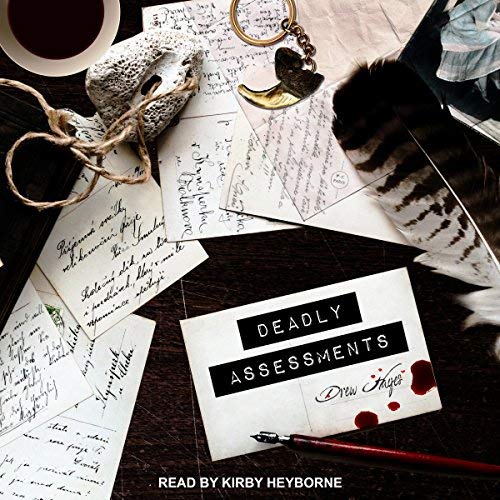 Fred, the Vampire Accountant #5
9 hrs and 9 mins
Deadly Assessments Audiobook Sample
Deadly Assessments Audiobook

4 Hearts
So, this is interesting Urban Fantasy series. If you're not familiar with Fred, he's a vampire that was turned by his maker and left on is own. Fred was an introverted accountant as a human and since he had no one to show him the ropes, he did things as he always had, just now as a vampire. He quickly met other paranormals and he quickly had more friends as a vampire than he ever did as a human. Now, he has some pretty powerful friends and he's the go-to accountant for all the different supernatural creatures in Winslow, Colorado.
Again, if you're not familiar with Fred, the vampire accountant, each book consists of five short stories that combine to make a full story. Even though there are different short stories, there is still an overall story arc for the book (and series). The stories are also told in chronological order and each builds on the previous story, so it still reads like a book, rather than an anthology.
An Absence at the Conference
In this short story, Fred is trying to run a booth for this accounting business at a trade show. This trade show is run by humans, so he has to be careful not to let anyone see anything supernatural. He is also stuck inside the building because of the sun. A woman, Deborah, from the Blood Council (ruling group of vampires), makes an appearance to evaluate Fred as a leader of a clan.
A Bodyguard at the Meeting
So, Deborah is assigned as Fred's bodyguard while she's assessing him. No one will hurt him until the Blood Council makes their decision, which might include killing him. Well, Fred still has to do his job and he has a meeting with a mage who thinks some employees are stealing from him. Let's just leave it with things go awry.
A Lesson in the Woods
Since Fred was left without anyone to teach him how to be a vampire and how to control his urges, so Deborah takes him out in an area far from humans and does a trial by fire. She's willing to answer questions to help him along, for the most part. But we see how Fred handles things out in the wilderness, which isn't his strong suit.
An Issue in Escrow
Fred is asked by Gideon, the King of the West, a very powerful dragon who looks currently appears as a child and hangs out with the alpha of the shifters' young daughter, asks, through an intermediary, to retrieve a very powerful artifact. Now, this isn't Fred's normal type of job, but it is really hard to say no to Gideon. So Fred and his friends and Blood Council bodyguard go to retrieve it for him. Let's just say that things don't go as smoothly as you would hope.
A Verdict at the Trial
This is where Deborah tells Fred about her assessment. Well, Fred and his entire clan, are taken to an in between place, between our plane and the fairy plane, to announce her decision. See, Fred's extremely powerful girlfriend, Crystal, who pretty much can't be killed, was on a mission to break her estranged engagement for which she has to run errands for the fairy queen. The was something between the fairy queen and the Blood Council to keep her out of the way, in case, they had to kill Fred. Crystal wouldn't take too kindly to that and like I said, she truly is immortal (at least for the now, long story that is explained in the first book). No one knew how things would turn out and Deborah likes to plan for the worst case scenario. Fred learns his judgement and a few other things as well.
Again, this has been another great adventure of Fred, the vampire accountant and his friends. This is a really fun series, especially if you like humor and pop culture in your urban fantasy. I do highly recommend that you start with book one, The Utterly Uninteresting and Unadventurous Tales of Fred, the Vampire Accountant. Not only is it a great book, but there are things that are covered in the series that you might not get in this book, if you haven't the entire series.
Deadly Assessments Audiobook Narration
4.5 Hearts
Kirby Heyborne is the perfect narrator for this series. His voice for Fred, which is told in the first person and even at times, Fred even talks directly to the reader/listener, is perfect. It is the light voice of a man that you might think of as more of a thinker than a fighter. That doesn't mean he can't do scary male voices, because Gideon, the dragon, is very scary. There is also, Richard, the pack alpha, Bubba, a gay werepony (called weresteed, but werepony is really the better fit), and Arch, a deadly agent, we still don't know much about his paranormal ability, but he is human. He was also great with female voices and there are several. I highly recommend the audiobook for this series.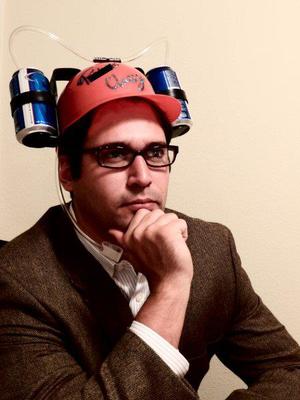 Drew Hayes is an aspiring author from Texas who has written several books and found the gumption to publish a few (so far). He graduated from Texas Tech with a B.A. in English, because evidently he's not familiar with what the term "employable" means. Drew has been called one of the most profound, prolific, and talented authors of his generation, but a table full of drunks will say almost anything when offered a round of free shots. Drew feels kind of like a D-bag writing about himself in the third person like this. He does appreciate that you're still reading, though.
Drew would like to sit down and have a beer with you. Or a cocktail. He's not here to judge your preferences. Drew is terrible at being serious, and has no real idea what a snippet biography is meant to convey anyway. Drew thinks you are awesome just the way you are. That part, he meant. Drew is off to go high-five random people, because who doesn't love a good high-five? No one, that's who.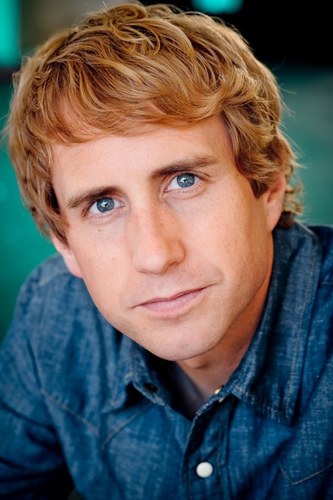 Narrator: Kirby Heyborne
Creative, talented and versatile, Kirby has received a number of Audio File Magazine's Earphone awards for excellence in narration and has had many titles nominated for the prestigious Audie Award. He recently received the highest honor bestowed by the American Library Association for young adult audiobooks – The Odyssey Award.
He has narrated over a hundred titles including: Nick and Nora's Infinite Playlist, Black Swan Green, Breathers and The Genius. He is known to deliver raw emotion without drawing attention to the performance itself. Kirby is considered one of the finest narrators working today.
I like to thank Tantor Media for providing me with a copy of this audiobook in exchange for an honest review.
Reviewed by: