15 hrs and 10 mins
Feed Audiobook

4 Hearts
Feed is another story that I picked up to stay with my horror theme for Halloween in October. It is also another great recommendation from TheGeekyBlogger. After I started listening to the first little bit, I started to wonder if it was really a horror story. Yes, it has zombies, but it didn't have that normal "horror" feel to it. I don't know quite how to describe it. It was too "fun", but yet not. The horror aspects to come into play eventually, but I'll just leave it as it is not like any other book I've ever read.
This isn't like any other zombie world I've visited. I say visited because I haven't read a lot of zombie books, but I have watched a lot of zombie movies. Most zombie stories have many zombies shambling around, no government, no technology, everything is pretty much post apocalyptic. This is nothing like that. First, this takes place about 20 years since the breakout started. They do a lot of blood test to get in buildings to ensure you're not infected. You even have to have blood tests to get out of your car for the same reason. Some areas, like national parks, are restricted because of zombies. Oh, and most animals can contract the disease if they weigh over 40 pounds.
George and Shaun, they are where the story is the real winner. They are both great characters. They are brother and sister. They were orphaned and adopted by parents who lost their child during the original outbreak, aka The Raising. They have grown up and are now bloggers who go out and are telling the news. The general news media isn't trusted because they tried to cover up the original outbreak. So people have turned to bloggers to get their information. George, Shaun and their techy friend Buffy go on a political campaign for Senator Ryman, who is running for president.
Feed is a story that grabs you like a zombie and doesn't let go. The wonderful characters combined with humor and the way the story is told just keeps you up to know what is going to happen next. It will make you laugh and it will make you cry. It kept me on my toes. I never knew what was going to happen next. I was completely surprised by some of the events that happened in the story. I can't wait to see where this story goes next.
Feed Audiobook Narration
4 Hearts
I haven't listened to many books with multiple narrators and both of these narrators were new-to-me. This one did a great job with it, probably the best I've heard to date. Paula Christensen handles all the narration that is told from the female POVs. She also reads any blog posts that posted at the beginning of each chapter that are written by one of the girls. Jesse Bernstein handles all the chapters that are told from a male POV and any blog posts from one of the guys. Both narrators did a great job with male and female voices. Both had great pace and tone. They both really pulled me into the story and got me lost in what was going on and forgetting about the world around me.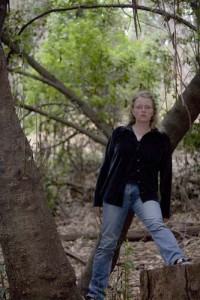 Mira Grant was born and raised in Northern California, where she has made a lifelong study of horror movies, horrible viruses, and the inevitable threat of the living dead. In college, she was voted Most Likely to Summon Something Horrible in the Cornfield, and was a founding member of the Horror Movie Sleep-Away Survival Camp, where her record for time survived in the "Swamp Cannibals" scenario remains unchallenged.
Currently, Mira lives in a crumbling farmhouse with an assortment of cats, horror movies, comics, and books about horrible diseases. When not writing, she splits her time between travel, auditing college virology courses, and watching more horror movies than is strictly good for you. Favorite vacation spots include Seattle, London, and a large haunted corn maze just outside of Huntsville, Alabama.
In her guise as mild-mannered urban fantasy author Seanan McGuire, Mira was the recipient of the 2010 John W. Campbell Award for Best New Writer. You can find her works as both Mira and Seanan at her main bibliography page. Seanan's website is the best place to find information on where both she and Mira will be appearing.
Both Feed and Deadline have been nominated for Hugo Awards, as has "Countdown," the first novella in the Newsflesh universe.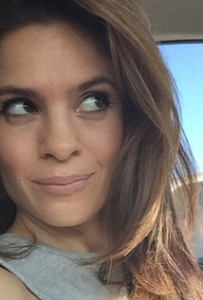 Paula Christensen was born in Buenos Aires, nursed in Chicago, raised in New York, and attended a fancy liberal arts college in Massachusetts before finally settling in Los Angeles. She has appeared onstage throughout Los Angeles, with several television appearances. Look for her in the upcoming feature Open House starring Anna Paquin, and on the improvised web series Caffe Etc.

Jesse Bernstein was born on October 24, 1974 in Queens, New York City, New York, USA. He is an actor and director, known for Grand Theft Auto V (2013), Yeardley (2010) and Dog Lover's Symphony (2006). He is the voice of Percy Jackson and the Olympians audiobook series.
Reviewed by: