Gone Too Deep Audiobook

By:
Katie Ruggle
Narrated by:

Rachel Dulude
Published by: Tantor Media 02/21/2017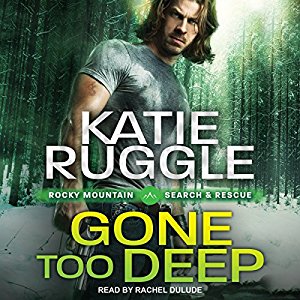 11 hrs and 40 mins
Gone Too Deep Audiobook Sample
Gone Too Deep Audiobook

4.5 Hearts
In this third installment of the Search & Rescue series, we actually start off in Chicago. Eleanor Price receives a call from her father. He is spouting some crazy talk at her. Nothing new from her father. He has always had battles with mental illness, but has never been diagnosed with anything in particular. She' has worked with him to try to get him to stay on some meds, but if you've ever been around someone with a mental illness, they generally don't like to be on their meds. Anyway, she decides she needs to go to Colorado and find her father before he does something to harm himself (even if it is just getting lost in the woods).
When Ellie arrives in Simpson, she goes to the little coffee shop. Needless to say, she didn't have proper footwear to even cross a parking lot in snow and ice of Colorado. She falls on her ass. That's when a "mountain" didn't help her up, but instead picked her up and carried her into the shop.
Lou (heroine of book one) offers to help her find a guide. The best person for the job is George, who happens to be the mountain that carried her into the coffee shop. He's not known for being social. As a matter of fact, he tends to just grunt if he makes any sound at all. I was a little worried at this point. How can we have a story with a hero that only grunts. My worries were unfounded.
George didn't want to take this city woman out into the backcountry to find her father. At first, he refused, until another character (that actually gave Ellie the creeps) offered to take her. George stepped up and decided that he would take her. Ellie was smart enough to go to The Screaming Moose to buy some proper clothes.
Things on the trip out to cabin were much more difficult than they had expected. It was difficult enough with Ellie not knowing anything about being out in the backcountry. George wasn't also very good and expressing what he wanted her to do. There was a lot of miscommunication at the beginning, but Ellie caught on pretty quick. But when some people attack them and steal one of their packs, things only get worse.
I really enjoyed this story. It might even be my favorite, though I really loved book two also. George was a great hero. He doesn't talk a lot, but he does speak some. He never treats her like an idiot for not knowing how to get around in the woods. He does do some things that are a little eyebrow raising. Like instead of asking her about the layers of clothing she has own, he just goes and pulls up her shirt to see the layers. He doesn't want to talk so much, that he just goes into action. He never complains though she asks for a rest during the hike. He was constantly trying to get her to eat and drink water.
This is a slow building romance. Just like in the last book, this book has a virgin. As with the book two, the virgin story was very well written. I'm not a huge fan of the virgin trope. In this one, there is huge difference, I don't think I've ever read a book with a virgin hero, but that is what George is. I think that really helped to make him an even sweeter character. You can really see that he has a lot to learn about relationships and even just being social with other people. I will tell you, I would take a George any day.
I should also add that we do learn more about Headless Dead Guy (or HDG as Lou calls him). I'm assuming that the story wraps up with next book and we will find out who killed him and why.
There were several scenes I wanted to include in this review. I don't think I did a very good job of showing what a great guy George is. I searched for several snippets to include and came up with too many and several long ones (I love when I can get the ebook from the library, makes finding these quotes to include so much easier).
This is a scene of them sleeping (just sleeping) together in a single sleeping bag after one of their packs were stolen. They were trying to stay warm.
George seemed to read her mind. "This is how you like to sleep."
"Yes. I mean, this is good." Her neck was getting tired, and her throat ached, so she let it settle onto his shoulder. "Are you comfortable?" His amused snort confused her, and she would've looked at him if her eyelids hadn't suddenly weighed fifty pounds each. Their vigorous wriggling had warmed both of them, judging by the toasty interior of the sleeping bag. When he didn't answer beyond that wordless sound, she forced herself to stay awake.
"George? Is this okay for you?" She hated the thought of him being uncomfortable all night because he didn't want to disturb her.
"Yes. Go to sleep." There was a light pressure on the top of her head, and her eyes popped open again. Had he just kissed her hat? After a few seconds, though, exhaustion began to blanket her brain again, and she tucked away the possible affectionate gesture to overanalyze later.
"You will be telling me every single detail, including how you got the love child of Grizzly Adams and Pa Ingalls to get a cell phone. Impressive, El. Very impressive."
Gone Too Deep Narration
4 Hearts
Again, I really loved Rachel Dulude. I love her male and female voices. I don't know that she really got George's voice to what I had in my head. I don't think she went as deep as the author made it sound. She did a pretty good job though. I'm not sure if any woman could nail the voice that I had in my head. The more I listened, the more her voice became George's voice.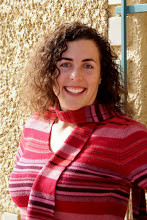 Author: Katie Ruggle
A fan of the old adage "write what you know", Katie Ruggle lived in an off-grid, solar- and wind-powered house in the Rocky Mountains until her family lured her back to Minnesota. When she's not writing, Katie rides horses, shoots guns (not while riding, although that would be awesome), cross-country skis (badly) and travels to warm places where she can scuba dive. A graduate of the Police Academy, Katie received her ice-rescue certification and can attest that the reservoirs in the Colorado mountains really are that cold. A fan of anything that makes her feel like a bad-ass, she has trained in Krav Maga, boxing and gymnastics.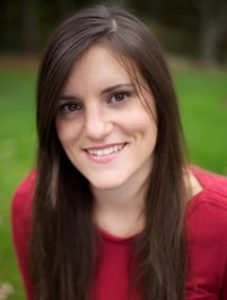 Narrator Rachel Dulude
Rachel Dulude is an actor and book narrator based in Providence, Rhode Island. She has been recording audiobooks since 2012 in genres ranging from young adult to adult thrillers. As an actor, she has performed with the Wilbury Theatre Group in Providence and the Gamm Theatre in Pawtucket, Rhode Island. Rachel has also worked as a costume technician at the Trinity Repertory Company since 2006.
I like to thanks Tantor Media for providing me with a copy of this audiobook in exchange for an honest review.
Reviewed by: