Heart on Fire Audiobook
By: 
Amanda Bouchet
Narrated by:
Mia Barron
Published by: Recorded Books 01/02/18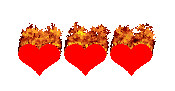 13 hrs and 26 mins mins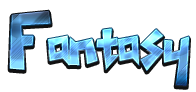 Heart on Fire Audiobook Sample
Heart on Fire Audiobook

3 Hearts
So, we are at the end of the Kingmaker Trilogy. So I grabbed the first book of this series when I saw a ton of great reviews going around. I enjoyed the first book, A Promise of Fire, I don't think I loved it as much as others. I thought it was good, not great (I gave it 4 hearts, so a good rating). When I listened to two the second book, Breath of Fire, I didn't enjoy it as much (3.5 hearts rating, still not bad). I thought Breath of Fire had a rocky start, but ended well. So, now I'm at this book, Heart on Fire, the third and final book in the Kingmaker Trilogy.
So, I had a hard time getting started on this book. It sat on my iPod for a long time before I finally decided to tackle it. At one point, I was pretty excited to listen. I had seen better reviews for this one than book two. However, this one was still hard for me to start.
Once, I started to listen, I was just not that into this story. Cat does a lot of whining and second guessing herself over and over. There isn't as much action and a lot more dialogue. I don't mind a lot of dialogue, but I just didn't love this dialogue. I think it was a lot of Cat putting herself down.
There's a scene with Cat and some gods. It seemed to go on forever. That scene could've been cut in half and been better, in my personal opinion. Gods and goddesses are even larger in this book. Cat keeps getting a ton of help from them.
I don't know. I wanted to like this series more than I did. I thought it started out good, but just didn't stay strong for me. There are a ton of people who really loved this series. I liked it, but didn't love it. So, I think if you like urban fantasy with the Greek Gods, this is something you should look into.
Heart on Fire Audiobook Narration
4 Hearts
I love Mia Barron. She did a great job with the narration of this series. I think I got through this book because her narration (though I did speed up the listening speed, but that was more that the story seemed slower to me, not because of her narration). I love her male and female voices. I love her pacing and tone. If you haven't tried Mia Barron, I would highly recommend you check her out.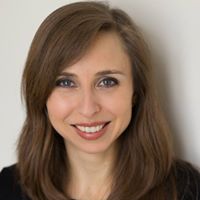 Author: Amanda Bouchet
Amanda Bouchet grew up in New England where she spent much of her time tromping around in the woods and making up grand adventures in her head. It was inevitable that one day she would start writing them down. Drawing on her Greek heritage for the setting and on her love of all things daring and romantic for the rest, her debut trilogy, The Kingmaker Chronicles, took form. She writes what she loves to read: epic exploits, steamy romance, and characters that make you laugh and cry.
A French master's graduate and former English teacher, Amanda lives in Paris, France. She met her husband while studying abroad, and the family now includes two bilingual children who will soon be correcting her French.
NarratorMia Barron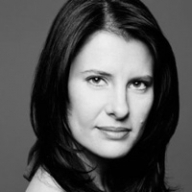 Mia Barron is a theater, film and television actress. Her stage credits include Springtime for Henry and Heartbreak House, She Stoops to Comedy and Hedda Gabler. She was recently in 27 Dresses with Katherine Heigl, and also has a recurring role as the voice of Molotov in the cartoon network's The Venture Brothers.
I like to thank Recorded Books for providing me with a copy of this audiobook in exchange for an honest review.
Reviewed by: