HOT

10 hrs and 35 mis

Hunted Warrior Audiobook Sample
Hunted Warrior
3.5 Hearts
I've been a huge fan of the Dragon King series since I picked up book one back in 2013. I will admit that I was surprised when I first started to read this series. With a series title called "Dragon Kings", I was expecting dragons, and there were none. At first, I was disappointed and was trying to figure out when the dragons would appear. Then I got so engrossed in the story of the characters, that I completely forgot about the lack of dragons.
The world that Ms. Piper has built here is fabulous. It is also dark and gritty. Dragons are a deity that is worshiped. Dragon Kings are their worshipers that are in one of five factions. Each faction has a different superhuman ability. Some have super speed and strength, others have mind powers, etc. In Hunted Warrior, we have Malnefoley, who is the leader of the all five factions, a king if you will. He is charged with finding out why the Dragon Kings are having such difficulty reproducing.
There is also a woman known only as The Pet. She has been the plaything of a sadistic doctor. She is a psychic and able to see the future. She was used to help in reproduction of the Dragon Kings.
There is a lot of excitement and suspense as Mal and The Pet are on a mission to stop the cage fighting that are killing off Dragon Kings. Mal is not a fan of many of the traditions of his past and of his people. The sex is well written, if not always timely.  This book reads like the end of the series (though there is another novella coming out). While I thought this Hunted Warrior was slow to start, it does end with a bang. I was very happy with how it all ended.
Hunted Warrior Audiobook Narration
4 Hearts
This book was narrated by Jim Frangione, which is a change of narrator for this series. I don't know why the change in narrator. I've never listened to the previous narrator. This is the first one that I've listened to. I had always read the previous books and didn't even know that these were available on audio until I saw this on the list for review. I'm a big fan of Jim Frangione, from listening to the Black Dagger Brotherhood series. He does just as good of a job with this series. It is everything you would expect from him, if you've listened before. His men's voices are very alpha and sexy. His women's voices are a little overly feminine, but that has never bothered me. I think is his fight scenes and sex scenes are very passionate. I've always liked his pacing. He is a narrator that I'm always willing to listen to.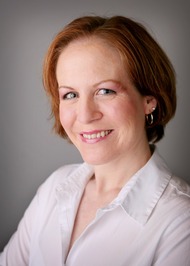 Lindsey Piper is the alter ego of award-winning historical and contemporary romance author Carrie Lofty. Her hotly anticipated 2013 DRAGON KINGS series is her first foray into paranormal fiction. She lives and writes in Chicago.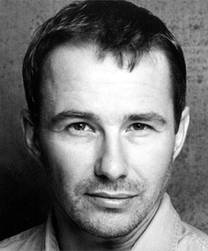 Jim Frangione has recoded over 100 audiobooks. In addition to Spencer Quinn's Chet and Bernie Mysteries and his new young adult series, the Bowser and Birdie stories, he is also the narrator for J.R. Ward's Black Dagger Brotherhood Series and many others. Jim is a NYC-based actor and co-artistic director of the Berkshire Playwrights Lab, a new play development forum in Great Barrington, MA. He's performed on TV, in many of the plays and films of David Mamet, with NY's Atlantic Theater Company, On and Off Broadway, and at many theaters across the country.