In Safe Hands Audiobook

By:
Katie Ruggle
Narrated by:

Rachel Dulude
Published by: Tantor Media 03/14/2017

10 hrs and 20 mins
In Safe Hands Audiobook Sample
In Safe Hands Audiobook

4 Hearts
We finally get to the end of the Search & Rescue series. Not that I'm excited for it to end, but I want to know who killed HDG (Headless Dead Guy). This is a murder mystery in the small town of Simpson, Colorado has been going on since the beginning of book one. It has been featured in every book, but some more than others.
Chris Jennings has been part of the series since the first book. As a member of the Field County Sheriff's Department, he has been a part of the investigation of HDG since the beginning. While he isn't disliked by the other people we've come to love in Simpson, he hasn't been part of the inner circle. He made a big mistake in the previous book, Gone Too Deep that has people questioning if he is involved.
Daisy Little is a very interesting character. She hasn't left her house in eight years, after she watched her mother get murdered in a convenience store. Chris Jennings is the cop that came one scene and saved her life. He still often visits Daisy in her home turned fortress/prison. Daisy has all the windows barred and permanently fixed shut on the ground floor. She is has double door system that keeps a locked door between her and the outside world. She has lived her life with just her father and Chris for company. She does tend to watch the world go by from her window, to the point that she is almost a stalker.
So when Daisy thinks she sees something ominus from her window, Chris, who can't discuss cases with anyone not working the case, suggests that Daisy talk with Lou who has been heading up the informal investigation. Lou is a character that has barreled her way into every couple's life. She is a lot of fun and has done a lot to bring these couples together. Before you know it, Daisy has more friends than she ever dreamed. They are coming over for Chris's self defense class in Daisy's amazing home gym. They also discuss the case, when Chris isn't around, though they do give him the ideas that they've come up with.
I really loved this final book in this series. I loved all the characters and how they've come together. I loved each and every romance. They were all unique in their own way. I love how the characters were so flawed and in very different ways. I just love all the quirks that exists in this group of characters.
The mystery in this series was really interesting as well. It took me all four books before I learned who the killer was and how everything fit together. I can say that I was not expecting the killer. After learning who it was, I felt a little sorry for this person and the person helping him. That doesn't excuse what they were doing, but… If you like murder mystery stories that take more than one book to solve, this is a great choice. If you like characters with very interesting and unique characteristics. I can't think of anything better.
In Safe Hands Narration
4 Hearts
Rachel Dulude did a really great job with this entire series. She kept the voices true for each book. The male and female voices all were consistent with that character's personality type. I thought she tackled each scene with the pace and tone that were required of it. If you didn't read my review of book one, this narrator really reminds me of Amanda Ronconi, who narrates Molly Harper's books, among others. So if you're a fan of Ronconi, then I highly recommend you check out this narrator. She is great at bringing out the humor in her books.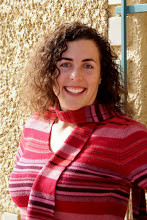 Author: Katie Ruggle
A fan of the old adage "write what you know", Katie Ruggle lived in an off-grid, solar- and wind-powered house in the Rocky Mountains until her family lured her back to Minnesota. When she's not writing, Katie rides horses, shoots guns (not while riding, although that would be awesome), cross-country skis (badly) and travels to warm places where she can scuba dive. A graduate of the Police Academy, Katie received her ice-rescue certification and can attest that the reservoirs in the Colorado mountains really are that cold. A fan of anything that makes her feel like a bad-ass, she has trained in Krav Maga, boxing and gymnastics.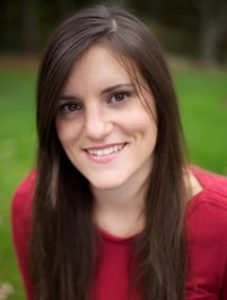 Narrator Rachel Dulude
Rachel Dulude is an actor and book narrator based in Providence, Rhode Island. She has been recording audiobooks since 2012 in genres ranging from young adult to adult thrillers. As an actor, she has performed with the Wilbury Theatre Group in Providence and the Gamm Theatre in Pawtucket, Rhode Island. Rachel has also worked as a costume technician at the Trinity Repertory Company since 2006.
I like to thanks Tantor Media for providing me with a copy of this audiobook in exchange for an honest review.
Reviewed by: