Kill Without Mercy Audiobook
By: 
Alexandra Ivy
Narrated by:
Jim Frangione
Published by: Recorded Books 12/29/15

9 hrs and 57 mins

Kill Without Mercy Audiobook Sample
Kill Without Mercy Audiobook
3.5 Hearts
This is my first Alexandra Ivy story. She is an author that I've been wanting to try for a long time now, so when I saw that she had a new romantic suspense out with a narrator that I already knew I liked, I decided to jump on the chance to try her out. I'm really glad that I did. I really enjoyed her story. It has also been a little while since I read a romantic suspense, which is a genre that I do love, so it was really nice to get back into it.
Rafe Vargas is straight out of the military and back from Afghanistan. They not only had to deal with the trials of war, but also with being prisoners of the Taliban. That is something that will bring a group of guys together better than anything else, even better than blood will. Rafe and his friends are determined to stay together, so that they can continue to have each other's back. They decide to use their unique skill sets to start a security company in Texas. Rafe, however, is called to go cellout his estranged grandfather's house in Iowa after his death.
Annie White comes back to Newton, Iowa after she starts to dream of women getting killed again. He father was known as the Newton Slayer. He was known to have killed seven women when Annie was just ten years old.  Her father was killed in jail before he could ever stand trial. Now 17 years later, it all seems to be happening again.
Rafe and Annie stumble upon each other while in Newton together. They didn't know each other before. Rafe had never even been there, since he didn't know his grandfather and had no use for the man. He is quickly attracted to Annie and goes into alpha/protect mode very quickly. There are several people in the town who are not real happen to see Annie back, especially since the killings are back. Rafe makes it his business to protect Annie from these people. Plus, she seems to have a secret admirer.
This was a fun story. It has action, suspense and plenty of drama. We get to meet the heroes of future books as members of the ARES team refuse to let Rafe handle this situation on his own. The romance is a little quick and a little over-the-top alphamale. Rafe decides that Annie will be his, no matter what. But, it was a great story. I think the other stories will be fun as well.
Kill Without Mercy Audiobook Narration
4 Hearts
Jim Frangione is a narrator that I've liked for a long time. If you've ever listened to J.R. Ward's Black Dagger Brotherhood, you've listened to Jim Frangione. I know that there are some people who are not a fan of his work, but I like him. I always thought his fit the Brothers. He fits these guys too. The ARES guys even wear the same Shitkickers. LOL. There were points where one of the guys were saying "True" in the actual sense of the word, and I was thinking more along the lines of the BDB guys, but that's okay. It was only like once. Anyway, I like Frangione. If you've never tried him, I suggest you give him a shot.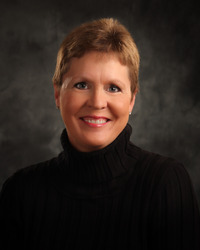 The New York Times bestselling author of the Guardians of Eternity series, the Bayou Heat series and the Sentinels. Learn more at www.alexandraivy.com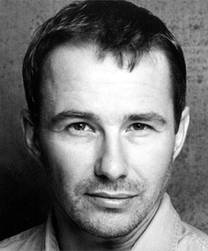 Jim Frangione has recoded over 100 audiobooks. In addition to Spencer Quinn's Chet and Bernie Mysteries and his new young adult series, the Bowser and Birdie stories, he is also the narrator for J.R. Ward's Black Dagger Brotherhood Series and many others. Jim is a NYC-based actor and co-artistic director of the Berkshire Playwrights Lab, a new play development forum in Great Barrington, MA. He's performed on TV, in many of the plays and films of David Mamet, with NY's Atlantic Theater Company, On and Off Broadway, and at many theaters across the country.