Lessers and Betters Audiobook
By:
Don Jacobson, A Lady
Narrated by:
Barbara Rich
Published by Don Jacobson 7/17/2018

9 hrs and 50 mins

Lessers and Betters Audiobook Sample
Lessers and Better Audiobook

4.0 Hearts
We're used to those historical romances that portray ladies and gentlemen finding love and living happily ever after, but what about the people who share their home and work from before the sun and into the wee hours to keep them living in comfort, good food, and gorgeous clothes? In Lessers and Betters, we are given two novellas that portray the same story, but from two different vantage points and offering two different romances from Upstairs and then from Downstairs.
In Of Fortune's Reversal, Miss Kitty Bennet and General Fitzwilliam find love under a most harrowing circumstances. However, there were two couples introduced in the story. In the second novella, The Maid and the Footman, Annie Reynolds and Henry Wilson are given their opportunity to shine along with a new and suspenseful facet to what was revealed in the earlier tale.
Of Fortune's Reversal is a Pride and Prejudice variation that tackles the 'what if' question of what happens if Mr. Bennet passes away leaving his estate to his cousin and his widow and daughters nearly destitute. Each daughter steps up including the fourth daughter, Kitty who becomes a governess to the powerful Cecil family. The story opens with Kitty showing her grit when she stops a kidnapping of her young charge and there are deadly consequences for her, but also a chance at romance from an unlikely source. I thoroughly enjoyed Kitty Bennet and dashing, but older Napoleonic war hero General Fitzwilliam. Their romance was tender and heartwarming as was their unlikely friendship with servants, Annie and Henry.
The Maid and the Footman is a companion novella to the earlier story and introduces original characters, Annie Reynolds and former soldier, Sergeant Henry Wilson. The reader can recognize where this one runs parallel to the earlier novella, but it fills in with life below stairs and a cunning suspense thread that was only hinted at in the earlier novella. A sweet romance develops between clever and competent Annie and guilt-ridden and war-ravaged Henry.
As much as I enjoyed Kitty and Richard's story, I think the follow-up with Annie and Henry was every bit as engaging and more enjoyable in some ways. Henry is starting over after the war and struggling so much with PTSD though they didn't have a name or a treatment for it back then. I loved how Annie supported him and helped him keep his dignity and, at the same time, I thought it was one of the best things about Henry that he respected Annie's acumen and contributions in working against their opponents.
I appreciated how carefully the stories were placed in historical setting and detailed out. The author brought this regency world to life in livid detail. I do love accuracy with my stories because I learn from this and because it keeps me from getting distracted from the story itself so I'm grateful when an author takes the time to get it right.
Fun fact, both novellas offer several famous literary Easter eggs scattered throughout. It was fun coming across them. I particularly loved coming across mention of Richard Sharpe, Dr. Maturin, and Jeremy Poldark, to name a few. Also, for those who enjoy The Bennet Wardrobe series, this too got more than a passing nod though it's not a crossover tale.
All in all, I thought these were a pair of heartwarming and fabulous stories. I fell in love with the characters and would love to see further stories in this world particularly after the little loose threads left in both epilogues. Austen lovers should definitely pick this up, but I think sweet historical romance fans would enjoy these, as well.
Lessers and Betters Audiobook Narration
5 Hearts
Barbara Rich was a first time narrator for me. She has a fantastic storytelling voice with lots of versatility. She handled a large cast of characters, accents, genders, pacing, and tone so well that I found myself immersed in the story and reluctant to pause when I needed to stop. I will definitely be looking for her work from now on.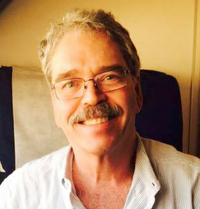 Don Jacobson has written professionally for forty years. His output has ranged from news and features to advertising, television and radio. His work has been nominated for Emmys and other awards. He has previously published five books, all non-fiction. 

He now exclusively writes Regency Romance fiction. In 2016, he published The Keeper: Mary Bennet's Extraordinary Journey which began the Bennet Wardrobe saga.
Barbara Rich of Richcraft Studios is a professionally-trained voiceover actor whose experience in the arts and sciences enables her to deliver high-quality audio from her dedicated ProTools studio. With a background in project management, Barb can express your copy effectively, efficiently and with eloquence.

I've worked all over the world for big names like Toyota, KFC (Kentucky Fried Chicken), Udemy and Pfizer and also for public agencies like the US Office of Consumer Protection and national teachers' associations. I have also worked extensively voicing software for eLearning that ranges from K-8 English and math lessons to pharmaceutical reps learning about new products.

My thanks to
Don Jacobson
for the opportunity to listen to this book in exchange for an honest review.
Reviewed by