Magic Stars Audiobook

By:
Ilona Andrews
Narrated by:

Jeffrey Kafer
Published by: NYLA 02/16/16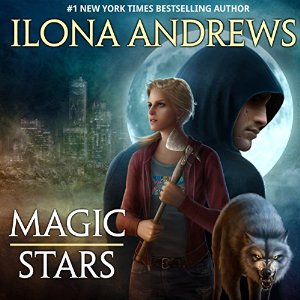 2 hrs and 1 min

Magic Stars Audiobook Sample
Magic Stars Audiobook

3.5 Hearts
When I heard that Derek was getting a book, I was ultra-excited. Then I heard that the book was going to published as an audiobook, SCORE!! However, Ilona Andrews decided that since this book was told from a male's POV, it needed a male narrator. I'm not sure that I agree with that philosophy, but it is their book, so they can make that decision. I decided that I would give this new narrator a try. I will admit it took me a little bit to get used listening to a Ilona Andrews book that wasn't narrated by Renée Raudman. After a few minutes, I settled into this book just fine.
So this book takes place between books 8, Magic Shifts, and 9, up and coming Magic Binds, in the Kate Daniels series. I don't think you can read this without having read the Kate Daniels series. I will also mention that I think this book is important piece to the Kate Daniels storyline. I'm not sure if any of the information from this book will mentioned or referenced in Magic Binds, but it was important in the world and the lives of both Derek and Julie. I will also mention that it hard to talk about this book without giving away some spoilers about some Kate Daniels series. So if you're way far behind on Kate Daniels, beware.
Derek is looking into the murder of a family. As he does more investigate. He runs into Julie, who comes along and helps with the investigation as well. We get to see them work together as a them, not only as they try to figure this mystery out, but also fight together. They are a great match together. I could also see them matched together a future romantic pairing. There is a bit of an age issue. Julie is 16 and Derek is 20. He has been around her since she was 12, which makes things weird. He will want to continue to see her as the little girl to protect, not the woman she is growing into. Julie is a lot like her adopted mother, and she will fight for what she wants and I think we all know what that is.
Derek is still looking for how he will fit into this new world outside of the pack and without his looks. Julie is wanting to learn as much about the enemy as she can. She has a great source, but a dangerous one. She has great instincts. She has learned something that Kate didn't want her to know. She really wants to know how to fight her enemies and and willing to do whatever is necessary to win this future battle and protect those that she loves, whatever the cost. She is more like Kate than she will ever know.
This book was really hard for me. First, it is a very short story, so we don't get as much depth as we're used to in an Ilona Andrews' book. Second, it is told from Derek's POV, which means we don't get the snark that we're used to from Kate or Andrea like we have in previous books. There is some snark from Julie and even some from Derek, but just not the amount that we are used to from an Ilona Andrews' book. This was a good story, but just not the great story that I normally expect from this writing team. I will say that I'm very excited for the next Kate Daniels book and that I enjoyed this look into Derek's head. It will be interesting to see where he goes from here.
Magic Stars Audiobook Narration
4 Hearts
This is the first book that I've listen to with Jeffrey Kafer as the narrator. Like I said above, it took me a bit to get used to him. Add that to the fact that this was a very short book in two hours, I would've preferred to not have the change in narrators for the series. However, I don't think he did a bad job with the narration. He is following up one of my favorite narrators in the business and that is a tough job for anyone. He did a good job with both Derek and Julie's voices along with the other characters. I thought his tone was perfect for the scene he was working. I thought he did a decent job. Not my favorite, but not bad. I would be willing to listen to him again. I think it is wrong to compare him to Raudman. They are different people, I'm not going to fault him because he has to replace such a great narrator here. That's just not fair to him. He did a solid job.
Ilona Andrews is the pseudonym for a husband-and-wife writing team. Ilona is a native-born Russian and Gordon is a former communications sergeant in the U.S. Army. Contrary to popular belief, Gordon was never an intelligence officer with a license to kill, and Ilona was never the mysterious Russian spy who seduced him. They met in college, in English Composition 101, where Ilona got a better grade. (Gordon is still sore about that.)
Gordon and Ilona currently reside in Texas with their two children, and many dogs and cats. They have co-authored two series, the bestselling urban fantasy of Kate Daniels and romantic urban fantasy of The Edge.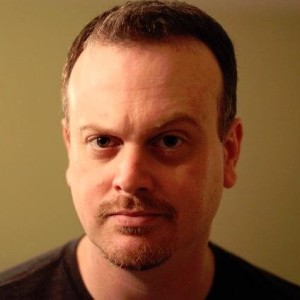 Narrator: Jeffrey Kafer
SAG-AFTRA narrator/producer of over 225 audiobooks. I've narrated works from such authors as Clive Barker, Cory Doctorow, Maya Banks, Kathryn Shay, Bob Mayer and others.
Reviewed by: