Masques Audiobook
Published by: Audible Studios 9/28/2010

9 hrs and 42 mins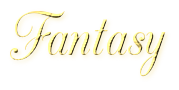 Masques Audiobook
3.5 Hearts
I'm a huge Patricia Briggs fan. I've been reading her Mercy Thompson series going back to when there was only three Mercy books and one Alpha & Omega book. But up until this point, I've only read Briggs's stories set in the Mercyverse. I'll be honest when I say that I grabbed up this audiobook not knowing much about this story other than it was written by Patricia Briggs and that it is more fantasy than Mercy.
This story starts off with an intro from Briggs talking about her history writing and this book. This was actually her first story. It did go out of print, but once she became the success that she is, there was talk about printing it again. She did some clean up, but she talks about her fears of changing too much where it wasn't the same story she originally released. While I could see this isn't as polished as Storm Cursed (which I listened to just three books prior to this one), I can't fault it.
Aralorn is the main character. While she is from a noble family, she isn't what would be considered a "lady". She's much happier being a mercenary than she is going to balls in pretty dresses. She has a unique talent as a mercenary in that she is a shape changer. While she is not able to change her gender, she is able to take the shape of different females. She's also able to take the shape of some animals.
She also meets Wolf, a very powerful human magician. He is able to take the shape of a wolf, hence the name. She doesn't know much about about him, but they have each other's back and trust each other. There isn't a physical relationship between the two, he pulls away everytime it starts to even inch in that direction.
There is also the villain, the ae'Magi. He is the ruling sorcerer. He is also using a lot energy and power to keep his political power. He is even killing people to stoak his power. Aralorn and Wolf want to work to kill him. That is where the majority of the plot lies.
I had a great time with this story. You can see where Briggs was still a novice when writing this, but you can also see what a creative mind she has. The characters were a lot of fun and the plot was entertaining. Is there anything else you can ask from a rookie writer? I can't wait to try the second book and see where Aralorn and Wolf go from here.
Masques Audiobook Narration
4.5 Hearts
This was my first time listening to Katherine Kellgren. I first learned of her not that long ago when I saw a ton of narrators posting about her death and also about her induction to Audible's Narrator Hall of Fame. I can completely see why she was inducted. She did a great job with the narration of this story. I love her voices for both male and female characters. Her pace and tone were great and perfect for this story. I highly recommend her work.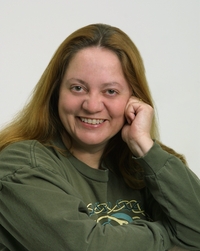 Patricia Briggs was born in Butte, Montana to a children's librarian who passed on to her kids a love of reading and books. Patricia grew up reading fairy tales and books about horses, and later developed an interest in folklore and history. When she decided to write a book of her own, a fantasy book seemed a natural choice. Patricia graduated from Montana State University with degrees in history and German and she worked for a while as a substitute teacher. Currently, she lives in Montana with her husband, children and six horses and writes full-time, much to the delight of her fans.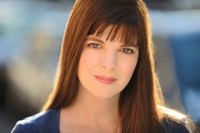 Narrator: Katherine Kellgren
Katherine Kellgren has recorded over two hundred audiobooks. She is a ten-time winner of the Audie Award (including 2 Best Solo Narration – Female awards), and among her titles are five recipients of the American Library Association's Odyssey Honor, as well as numerous Earphones Awards, Publishers Weekly Listen Up Awards, and ForeWord Magazine's Audiobook of the Year. She was named Booklist Magazine's "Voice of Choice" for 2011, and has been added to AudioFile Magazine's list of Golden Voices. Among her titles are L.A. Meyer's Bloody Jack series, Rick Riordan's The Kane Chronicles, and Pride and Prejudice and Zombies as well as numerous books by Sophie Kinsella, Angie Sage, E.D. Baker, Nancy Springer and Maryrose Wood. She is a graduate of the London Academy of Music and Dramatic Art, and lives in New York City.
I like to thank
Audible Studios
for providing me with a copy of this audiobook in exchange for an honest review.
Reviewed by: