Ocean Light Audiobook

By:
Nalini Singh
Narrated by: 

Angela Dawe
Published by: Tantor Audio 06/12/18

Psy-Changeling #17
Psy-Changeling Trinity #2
12 hrs and 51 mins
Ocean Light Audiobook Sample
Ocean Light Audiobook

4.5 Hearts
Back to the world of Psy-Changeling. This is a series that I've loved since I read the first book, Slave to Sensation, back in 2013. I've sense devoured the series and grab every new book as soon as possible. Now, the series has sorta spun off to the Psy-Changeling Trinity series, which moves out of the San Francisco area and to new characters.
In Ocean Light, we finally get to learn more about the water changelings. While most of the packs are mostly a single species, like the leopards, wolves and bears, the water changelings are all the different species into one group. They are lesser in number and many are more solitary than the other shifters, so have one group encompass them all makes sense. They still have a fierce devotion to their group.
Bowen Knight is a character we've known for several books now. He is the security specialist and leader of the Human Alliance. He got an implant to help block the Psy from ever attacking his mind. Problem is, that this blocker has a time limit on it. He will not live much longer unless it is removed, which would make him vulnerable to the Psy, which he isn't willing to do. Black Sea changelings have offered to help.
Kaia Luna is a water changeling in Black Sea. Her sister is working to try to solve Bowen's issue. Kaia is helping, because she does have a medical background, even though she gave it up for her first love, cooking. She has a very strong heart and is part of the glue that is keeping Black Sea together.
While a large part of this story focuses on trying to Bowen through his deadline without his death, there is also the vanishing of several of the Black Sea changelings. Because the oceans are so vast and so many of the changelings go out into the deep on solitary swims, it is very hard to keep track of everyone, but there are some that it is known that they are not just missing, but dead at the hands of fishing vessels and the Human Alliance does appear that they might be involved, which puts strain between Bowen and Black Sea.
I loved learning so much more about Black Sea and seeing how they all work together. Even with all the different species, they are still very much family. It was also interesting seeing how the animal's personality affected the person too. I hope to see more of the water changelings in future books.
Ocean Light Audiobook Narration
4.5 Hearts
Angela Dawe continues to nail the narration of this series. I just love all of the voices that she chooses for characters. I think she really brings out their personalities. I think her pacing and tone are perfect as well. If you haven't tried listening to Angela Dawe, I highly recommend her.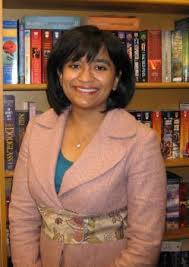 I've been writing as long as I can remember and all of my stories always held a thread of romance (even when I was writing about a prince who could shoot lasers out of his eyes). I love creating unique characters, love giving them happy endings and I even love the voices in my head. There's no other job I would rather be doing. In September 2002, when I got the call that Silhouette Desire wanted to buy my first book, Desert Warrior, it was a dream come true. I hope to continue living the dream until I keel over of old age on my keyboard.
Narrator: Angela Dawe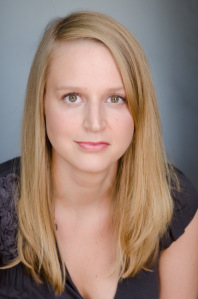 Angela Dawe is an audiobook narrator and actress living and working in Chicago, Illinois. Winner of several Earphones Awards from Audiofile Magazine and narrator of two Audie-nominated audiobooks, Angela is also an accomplished improviser/sketch comedian, and has worked with such theaters as Second City, iO (formerly improvOlympic), and The Annoyance.
I like to thanks Tantor Media for providing me with a copy of this audiobook in exchange for an honest review.
Reviewed by: