Ostrich and the 'Roo Audiobook

By:
Eve Langlais
Narrated by:

Abby Craden
Published by: Audible Studios 07/17/2017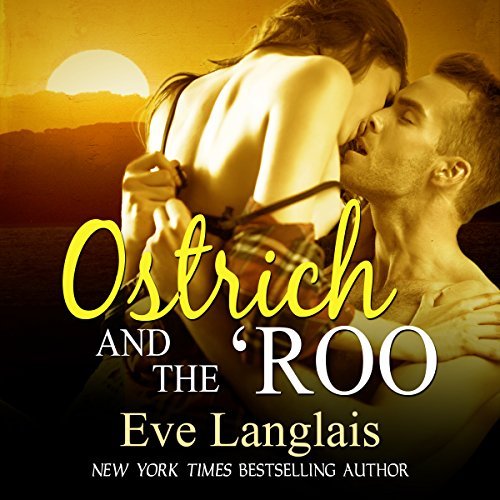 4 hrs and 40 mins

Ostrich and the 'Roo Audiobook Sample
Ostrich and the 'Roo Audiobook

4 Hearts
I love being back in the world of F.U.C. Jaxon is sent to contain an ostrich which is wreaking havoc on the suburbs. He is told that he is going on the orders of the father of the bird and that she has been in a cult. So Jax goes in and kidnaps her, knocks her out and puts her on a boat to take her back to her father. He thinks he is saving her from a cult, so he has his heart in the right place.
Mari is sure that she doesn't have a father. She also hasn't been in a cult. She was a former prisoner of Mastermind, the on-going villain of this series. She isn't the same since she left the compound where she was held prisoner. She has problems shifting since then, among other issues.
So this series is really cute. I love how there are so many unusual shifters. I mean, how do you not love a series where you pair and ostrich and a kangaroo shifter? Oh, when Mari gets scared, she lays an egg. How funny is that?
Would I taste like chicken? Then it occurred to her what meal these people planned, which brought on an even more evil realization. They're going to shove their hand up my butt and fill me with stuffing. Squawk.
Ostrich and the 'Roo Audiobook Narration
4 Hearts
Abby Craden continues to really nail this series. I think she really brings out the humor of the story. I like her voices for all the characters. Her men and women's voices are great. There are a ton of sounds that are included in this story, like in the quote above, she did great with all of those. I can't imagine reading this series after have listened to her narrate it.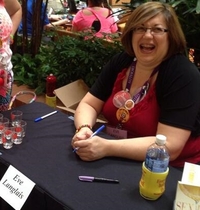 Hello, my name is Eve Langlais and I am an International Bestselling author who loves to write hot romance, usually with werewolves, cyborgs or aliens .
I should warn you, I have a twisted imagination and a sarcastic sense of humor something I like to let loose in my writing. While well known for my shifter stories, I am also extremely partial to aliens, the kind who like to abduct humans and then drive them insane…with pleasure. Or do you like something a little darker, more serious? Then check out my cyborgs whose battle with humanity have captivated readers worldwide.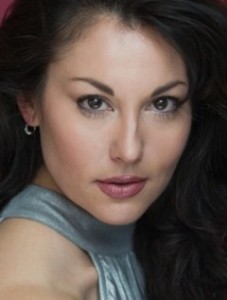 Narrator Abby Craden
Abby Craden works in all aspects of voice-over and can be heard in numerous commercials, animation, video games, and audiobooks. AudioFile magazine has awarded her an Earphones Award as well as named her One of 2012's Best Voices. Abby is an award-winning stage actress and a resident artist with the prestigious theaters A Noise Within and the Will Geer Theatricum Botanicum in Los Angeles. She also works in film and can be seen in the Emmy Award–winning documentary Bloody Thursday. Abby hails from the East Coast and currently lives in Los Angeles.
I like to thank Audible Studios for providing me with a copy of this Audiobook in exchange for an honest review.
Reviewed by: