Phoenix Reborn Audiobook

By:
J. D. Tyler
Narrated by:

Marguerite Gavin
Published by: Tantor Media 03/15/2016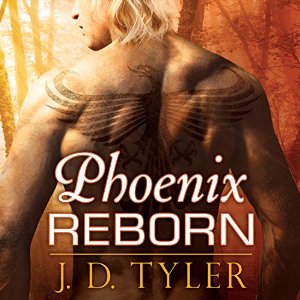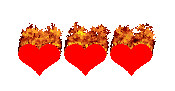 2 hrs and 47 mins
Phoenix Reborn Audiobook Sample
Phoenix Reborn Audiobook

3 Hearts
I had mixed feelings about reading (or well, listening) to this book. There has been something going on between Nix and Noah for a while now. There is definitely a connection between the two. However, Nix has never, not at a single point in this series, shown any interest in guys. Noah is openly gay and very proud of it. He is almost a cliche, in his pink and glitter. Nix, however, has shown no interest in guys, even though he knows that Noah is his mate. This bothered me. I didn't like the idea of pairing a homosexual and heterosexual together as bonded mates. That just seems wrong to me, so I almost skipped this book. I'm glad I didn't in part, because that is not what was going on here.
Nix has always been gay, however, his father is a homophobic prick. He knew his son was gay, even though Nix never came out about it. Nix's father threaten to torture and kill any partner that Nix choose, so Nix decided that it was better to be single than to take the chance of his father finding out about it. Even after he had been declared dead by the military when he was turned, he still kept his distance, just in case. Seems a little sketchy to me, considering the security that surrounds him, but okay, I'll buy it for now.
Early in the story, Noah is attacked by a tiger shifter who woke up in the hospital and was disoriented. Nix all of a sudden becomes very protective, which he should because Noah is his mate. They go through the recovery and Noah goes back to Nix's room for further recovery. They have sex before they discuss Nix's issues. I have a problem with this. I, personally, would want to know why I had been rejected so much, not only publicly but privately, before I was willing to have sex with someone, especially since no one knew that Nix really was gay. Not to mention that this isn't the first time in this series where we have injured people who are still recovering have sex. At least there was some recovery time in this one. In a previous book, it was right after a fight scene.
Lastly, it comes out that Noah is a halfling. He is half human and half fae. He has some powers which make him more than human. Personally, I'm not really sure what was wrong with Noah being just an ordinary human, but he has powers. When he comes out to the entire group with this information, Nix doesn't take it well and throws a fit. Noah storms off and is kidnapped. There is some drama and I won't give away any more just in case you want to read this story.
I don't think you need to read story to continue with the series. I am glad that I read it because I was concerned about forcing a hetero and homosexual together, which is not the case. I do feel like this story could've been much better flushed out. At only two hours long (105 pages), it doesn't have a lot of time to cover a full romance. I think a romance as complicated as this one needed a longer story to cover it all.
Phoenix Reborn Narration
4.5 Hearts
Once again, I think Marguerite Gavin does a great job with the narration of this series. She is a joy to listen to. This book, being an M/M romance, was mostly male voices and she handled them all with ease. She is a narrator that I love and will always recommend.
J.D. Tyler is an award-winning, multi-published author who writes for New American Library under three pseudonyms. Whether this is due to an overdose of ambition or a multiple personality affliction, she'll never tell.
J.D. writes dark, sexy paranormal romance and has a huge thing for shifters, vampires, the Fae, and just about everything else that goes bump and grind in the night. She can't get enough of those dangerous supernatural heroes, and the fun of creating her own was just too much temptation to resist… so she didn't. J.D. doesn't do self-denial.
Marguerite Gavin is a seasoned theater veteran, a four-time nominee for the prestigious Audie Award, and the winner of numerous Earphones and Publishers Weekly awards. Marguerite has been an actor, director, and audiobook narrator for her entire professional career. Her narration spans nearly every genre, from mystery, science fiction and fantasy, romance, and children's fiction to nonfiction and documentaries. AudioFile magazine says "Marguerite Gavin . . . has a sonorous voice, rich and full of emotion."
I like to thanks Tantor Media for providing me with a copy of this audiobook in exchange for an honest review.
Reviewed by: