Pretend You're Safe Audiobook
By: 
Alexandra Ivy
Narrated by:
Jim Frangione
Published by: Recorded Books 08/29/17

10 hrs and 20 mins

Pretend You're Safe Audiobook Sample
Pretend You're Safe Audiobook
4 Hearts
I've read a few books by Alexandra Ivy. I've really enjoyed them. I'm also a huge fan of Jim Frangione, so getting to listen to this first in a new romantic suspense series was a real treat.
So the story starts with some flooding. Bodies turn up, even a skull. Did a cemetery flood and the bodies just resurface? Or is there something worse going on here?
So, Jaci is a young woman who lives in the house that she was raised in by her grandparents. She really doesn't have a relationship with her estranged mother, who remarried when Jaci was young and went on to have two more children with her new husband, who didn't want anything to do with Jaci (hence why she was raised by her grandparents). She isn't upset about her situation. She just doesn't really deal with her family if she can help it. She likes living in her modest house and making her goods that she sells. She bakes and also does some crafting.
Rylan is a former sheriff's deputy who grew up in this same small town. Now he lives in California and runs a very well-to-do security business. He comes home to see his father, who still lives in the town and right next door to Jaci.
So, back with Jaci was in high school, she was getting lockets with a bloody ribbon and hair in them. She tried to talk to Rylan about it. He kinda blew her off as a teen trying to get attention. She left for college and hadn't had issues since she returned, until these floods happened. Now she's getting them again. Oh, and her mother's housekeeper has gone missing.
This is a fun suspenseful story. If you like stories that follow cops trying to solve a crime, this is a good story for you. Rylan uses his security business contact to help search for this person who is stalking Jaci. I also really enjoyed spending time in this small town, with all of it's small town pros and cons. I think this story is more suspense than romance, but there is a strong romance, it just takes a while for both of them to accept it.
Pretend You're Safe Audiobook Narration
4.5 Hearts
I continue to enjoy Jim Frangione's narration. He does a great job with all the different voices of the characters. I think he always picks the perfect pace and tone for each scene. He does a good job whether he needs to sound sexy, funny, scared or serious. If you haven't tried listening to him, I highly recommend him. He's known a lot around the romance community for his narration of J.R. Ward's Black Dagger Brotherhood series, which is how I found him.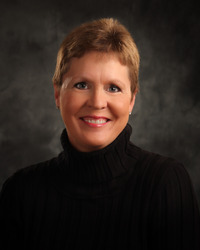 The New York Times bestselling author of the Guardians of Eternity series, the Bayou Heat series and the Sentinels. Learn more at www.alexandraivy.com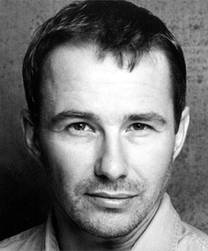 Jim Frangione has recoded over 100 audiobooks. In addition to Spencer Quinn's Chet and Bernie Mysteries and his new young adult series, the Bowser and Birdie stories, he is also the narrator for J.R. Ward's Black Dagger Brotherhood Series and many others. Jim is a NYC-based actor and co-artistic director of the Berkshire Playwrights Lab, a new play development forum in Great Barrington, MA. He's performed on TV, in many of the plays and films of David Mamet, with NY's Atlantic Theater Company, On and Off Broadway, and at many theaters across the country.
I like to thank Recorded Books for providing me with a copy of this audiobook in exchange for an honest review.