Silver Silence Audiobook

By:
Nalini Singh
Narrated by: 

Angela Dawe
Published by: Tantor Audio 06/13/17

Psy-Changeling #16
Psy-Changeling Trinity #1
16 hrs and 1 mins
Silver Silence Audiobook Sample
Silver Silence Audiobook

4.5 Hearts
BEARS!! I've seen so much around about this book before I was able to get my hands on the audio. As much as I try to avoid reviews before tackling a book that I know I'm going to read, there are some things that you just can't avoid. With this book, it was all about BEARS.
I've loved the changelings ever since I met them in Slave to Sensation (back in 2010). It took a little bit longer for me to really love the Psy, but they grew on me. I didn't even mind the Psy/Psy pairings that happen later in the series. But now, we have a new species of changeling making an appearance and in a new part of the world.
Silver Mercant is a character that has been around for a while. She is the Psy assistant to Kaleb Krycheck. She has a very rare designation as a pure Telepath. Her kind were pretty much extinct before Silence. They didn't make it out of childhood because they couldn't control their powers. She was never in full Silence and didn't have the pain blocks that most other Psy had, but she doesn't see how she could leave Silence even as most of the other Psy are. She's also the current head of Em Net. She's helping to bring the three races together (human, Psy and Changeling) together to help disaster relief.
Valentin Niklaev is a Russian bear who is also the alpha of the very powerful StoneWater Clan. However, his clan has a few issues right now, which it has been able to keep under wraps for now, but how long before it gets out to the world and it weakens him as a leader and the clan?
This is a great addition to the Psy-Changeling series and a good start to the new Psy-Changeling Trinity series. I've seen a few people who've said that they had no problems starting in with this book, but I think they are missing out in what it took to get these three races to where they are today. I enjoyed seeing where these races are going. Even as they work together to stand strong as dissent happens with rogue groups.
I really love the addition of the bears. I loved Valentin and all of his family. There are too many great characters to mention, but I think I need to mention Nova, Valentin's sister and the clan healer. She was a really fun character. I also loved her son, aka the barnacle (because he likes to cling to everyone's legs). Last, I mention the "gangster cubs", as Valentin called them, they are a group of cubs that like to cause trouble, but mostly it was just normal kid trouble, but a bit more bear (climbing trees with the intent to jump on to unsuspecting passing bears).
The story here was great. I love the start of this new story arc that Nalini Singh has built. I can't wait to see how all the races come together to solve the problems to make this world better for all of them. There are some pretty deep wounds that need to be healed. I also really enjoyed the story of Silver and Valentin. They both have issues that they have to work through and they do a great job of getting through some difficult stuff. I can't wait to see where the next book goes.
*Do I really have a wait a year??*
Silver Silence Audiobook Narration
4.5 Hearts
If I didn't love Angela Dawe before (which I did, a lot), I have to say she stepped up her game. Nalini Singh didn't make it easy for her with this book. It takes place in Russia, so pretty much everyone has Russian accents and also many Russian names too. Angela Dawe spoke it all as if it was something she does everyday (no idea how often she has to tackle a Russian accent, but she does it in many different voices in this book). Oh, there's also an pregnant Irish human woman that was in DenHome too. She nailed that accent too.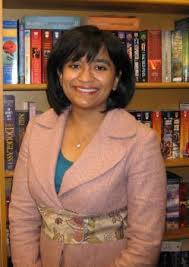 I've been writing as long as I can remember and all of my stories always held a thread of romance (even when I was writing about a prince who could shoot lasers out of his eyes). I love creating unique characters, love giving them happy endings and I even love the voices in my head. There's no other job I would rather be doing. In September 2002, when I got the call that Silhouette Desire wanted to buy my first book, Desert Warrior, it was a dream come true. I hope to continue living the dream until I keel over of old age on my keyboard.
Narrator: Angela Dawe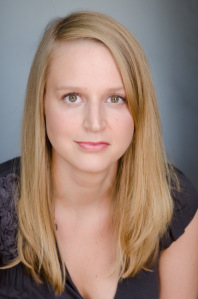 Angela Dawe is an audiobook narrator and actress living and working in Chicago, Illinois. Winner of several Earphones Awards from Audiofile Magazine and narrator of two Audie-nominated audiobooks, Angela is also an accomplished improviser/sketch comedian, and has worked with such theaters as Second City, iO (formerly improvOlympic), and The Annoyance.
I like to thanks Tantor Media for providing me with a copy of this audiobook in exchange for an honest review.
Reviewed by: