The Darkest Torment Audiobook

By:
Gena Showalter
Narrated by: 

Max Belmore
Published by: Recorded Books 05/31/16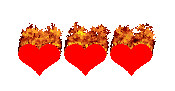 13 hrs and 40 mins


The Darkest Torment Audiobook Sample
The Darkest Torment Audiobook

4 Hearts
Lords of the Underworld is a series that I've a bit of a love/hate relationship with. Okay, hate is a strong word. I won't say that I have ever hated one of the books, but I'm very up and down with them. I feel like I never know if I'm going to like the book before diving into it. Most of the time, I really like the female and really dislike the males. That is pretty much the case here.
Baden, the original keeper of Distrust, is a character that we don't know a lot of about. He "died" before the first book. He lost his demon and lived in Purgatory for a very long time. He is now working for Hades, along with Pandora. He has also working on building back his relationship with the other lords.
Hades sends Baden off to collect a golden coin from a human. He stumbles into a wedding. He takes the bride as a hostage. At first, he treats Katarina Joelle pretty crappy. He is sure that she was marrying this horrible human for his money. LIttle does he realize, she was marrying because of blackmail. She was trying to protect her poor, adopted pit bulls. They've known nothing but pain and misery before she got them. She wanted prevent them ever knowing that kind of misery ever again, even if she had to be misery to protect them.
Rina is a famous dog trainer. She takes in dogs that appear to be "broken" and turns them into great security dogs. Her dogs are her life. When this guy comes to her about buying some of her dogs, she can tell right off the bat that he is not a nice guy and won't treat her dogs the way they should be treated so, she refuses to sell to him. That is when he starts his plan to take over her life. Which ends in the wedding that I mentioned and Rina is kidnapped by Baden.
Baden and Rina don't start off well. He is very alpha male. She doesn't want to take crap from him. She even starts to use her dog training techniques on him.
Surviving a feral, rule one: Never show fear. Basically, fake it till you make it.
Two: Use a soft but assertive tone. Anything else could rouse hostility.
Three: Remember you get what you reinforce, not necessarily what you expect.
In this case, she ignored rule number four: Place the dog's needs first. And skipped to number five: Find out what will work best with each individual dog.
She also ends up with some new dogs that some of the other women of the series brought to her. She names them Biscuit and Gravy. This annoyed me. Who names dogs that? I'm sure some found it cute, but I didn't. I just found it absurd. It annoyed me every time their name came up.
While I wasn't a huge fan of the romance in this book, we do continue to learn more about universe and the characters involved. I know that many were very upset at the hero choice for this book. I know that many wanted to see William or Cameo or even Lazarus. I did think it was interesting to learn more about Baden.
Here is the real issue for me, i think. When a character "dies", I expect them to stay dead. I'm not a fan of how we spent the first several books thinking he was dead and now he is not. I know he didn't come back in this book, but in a previous one, but it still annoys me.
The Darkest Torment Audiobook Narration
4 Hearts
Max Belmore does a great job with the narration of this series. I've listened to most of the books in this series. I think he does a great job with that extremely alpha male that exists in the Lords of the Underworld. I don't think he does a bad job at female voices. He isn't one of my favorites at females, but I think he does a decent job of it. I do have to listen to him on an increased speed, but that is pretty normal for me.
Gena Showalter is the New York Times and USA Today best-selling author of the wildly popular White Rabbit Chronicles, the Angels of the Dark, the Lords of the Underworld, and the Otherworld Assassins series. In addition to being a National Reader's Choice and RITA nominee, her romance novels have appeared in Cosmopolitan and Seventeen magazine, and have been translated in multiple languages. She lives in Oklahoma with her family and menagerie of dogs, and truly believes love conquers all.
I haven't been able to find any info about Max Bellmore, I'm pretty sure this a Pseudonymous. I think I've listened to him in other books (in fact I'm pretty sure), but I'm going to just live as is and respect his privacy.
I like to thank Recorded Books for providing me with a copy of this audiobook in exchange for an honest review.
Reviewed by: