The Falmouth Connection Audiobook
By:
Joana Starnes
Narrated by:
Stevie Zimmerman
Published by Joana Starnes 6/25/2017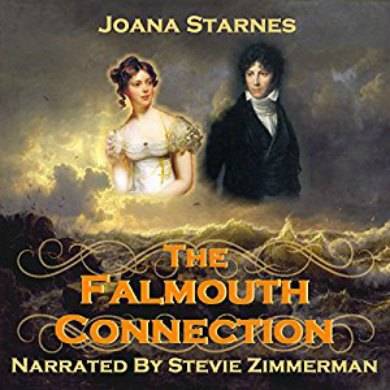 11 hrs and 24 mins
The Falmouth Connection Audiobook Sample
The Falmouth Connection Audiobook

4 Hearts
Timely advice, a trip into Cornwall, a rival, secret goings on, and unrequited love lead to a sweet romantic adventure in this Pride & Prejudice variation tale.
I had a good time with this story from first to last. It engaged all my emotions it seemed. I was amused by a series of blunders and mishaps, saddened by the unrequited love and heartbreak moments, and sighed with pleasure over the romantic scenes. The hero, Darcy, really blunders and struggles in the beginning. He's so cocksure and arrogant. I enjoyed how the author showed his flaws and strengths and gave him some good growth moments. The heroine, Elizabeth, has her own personal epiphany, too. Seeing them work through so much really had me rooting for them. The rival part was an interesting development. I think how this played out involved my only niggle about the story.
I enjoyed the bit of intrigue and adventure next to the romance part which suited the Cornwall setting where things are not what they seem. The big climax was built up to and worth it coming back to back with the turning point in the romance and other story threads. The denouement came down slowly which was good so things could be settled and understood. I was startled by a few of the minor characters' story lines, but not in a bad way. Elizabeth's little sister Lydia was a surprise. There is an interesting finish for her that I'm still not sure how I feel about it because it was a twist that I didn't see coming.
All in all, this variation of a classic took things on a fun romantic suspense style adventure. I think those with some familiarity of Jane Austen's Pride & Prejudice will get the most out of the story since it assumes the reader knows a bit of what came before the beginning of this story. I enjoy each new outing with the author's works and will definitely be going back for more. I would recommend this to sweet historical romance fans and/or those who enjoy classical story retellings.
The Falmouth ConnectionAudiobook Narration
5 Hearts
Stevie Zimmerman was a fantastic match for this story. She caught the tone, pace, and the characters so well. The dialogue between characters was particularly well done. The British accents and accents of class and region seemed spot on, to me.
Joana Starnes lives in the south of England with her family. A medical graduate, in more recent years she has developed an unrelated but enduring fascination with Georgian Britain in general and the works of Jane Austen in particular, as well as with the remarkable and flamboyant set of people who have given the Regency Period its charm and sparkle.
Stevie Zimmerman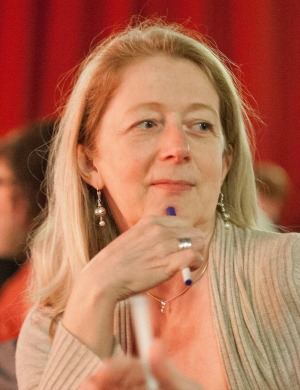 Native UK English voiceover artist and narrator, Stevie Zimmerman has been voicing audiobooks, commercials, e-learning and narrations for more than 10 years.
Stevie is the voice of over 120 audiobooks, ranging from Historical and Regency Romances and Chick Lit. to Self Help and Non Fiction. Her commercials can be heard on radio stations from Connecticut to Oregon, as well being the voice of K12 learning systems in the U.K.
My thanks to Joana Statnes for the opportunity to listen to this book in exchange for an honest review.
Reviewed by