The Fangs of Freelance Audiobook
By:
Drew Hayes
Narrated by:

Kirby Heyborne



Published by: Tantor Audio 11/28/17

Fred, the Vampire Accountant #4
8 hrs and 20 mins
The Fangs of Freelance Audiobook Sample
The Fangs of Freelance Audiobook

4 Hearts
I'm really excited to be back in the world of Fred, the vampire accountant. This series continues to be a fun series that follows a vampire accountant who doesn't want to be anything extraordinary, but ends up that way anyway. In this series, each book is a collection of short stories all about Fred. Since each story builds on the previous story, this format works for me.
An Interview at the Agency
So Fred, is interviewing to become a freelance accountant for The Agency. The Agency is a secret organization that works to paranormals hidden away from humans. They are also the police force for the paranormal people.
An Assessment at the Castle
So Fred and his team go to this castle to do some inventory and assessment. The Agency has taken ownership of the castle and they want to know what they have. However, things aren't exactly as they seem. The castle isn't as empty as they thought.
An Appraisal at the Carnival
Fred is called in to help Richard appraise a carnival that has been closed down for several years. A wererat wanted Richard to loan him money to get it back up and running. Fred came to help determine if the carnival could make money. Bubba also came along to help look at the mechanics of everything. Richard also brought his daughter and her dragon playmate/protector so that she could experience a carnival. She is under strict protection, so she doesn't get out much. Let's just say that things don't go smoothly.
A Negotiation at the Table
Fred goes to help negotiate for a mage who had joined his house. They needed to renegotiate Amy's contract with him, since he was the leader of the house. Quickly, Fred learns that these mages have been screwing Amy. Fred is quite the negotiator. I want him to do all my work for me.
An Inventory at the Base
Fred is asked to inventory a base where agents are training. It should be a pretty easy job. Fred felt this was a job that anyone could do, so why did they want him? Well, there is an attack and things get really interesting. This is the longest story in this collection. I really liked it.
The Fangs of Freelance Audiobook Narration
4.5 Hearts
I really love Kirby Heyborne's narration of this series. I love the voice he uses for Fred. It really fits what I expect for a introverted accountant who wanted nothing with being a vampire. He also does a great job with women's voices. There is even a little girl that he voices really well. Add to that the voice of the dragon, who is really scary.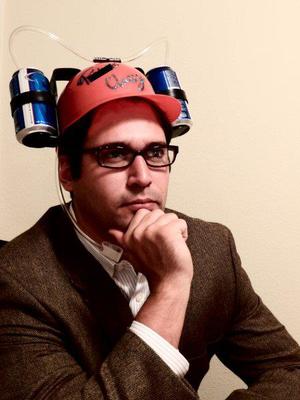 Drew Hayes is an aspiring author from Texas who has written several books and found the gumption to publish a few (so far). He graduated from Texas Tech with a B.A. in English, because evidently he's not familiar with what the term "employable" means. Drew has been called one of the most profound, prolific, and talented authors of his generation, but a table full of drunks will say almost anything when offered a round of free shots. Drew feels kind of like a D-bag writing about himself in the third person like this. He does appreciate that you're still reading, though.
Drew would like to sit down and have a beer with you. Or a cocktail. He's not here to judge your preferences. Drew is terrible at being serious, and has no real idea what a snippet biography is meant to convey anyway. Drew thinks you are awesome just the way you are. That part, he meant. Drew is off to go high-five random people, because who doesn't love a good high-five? No one, that's who.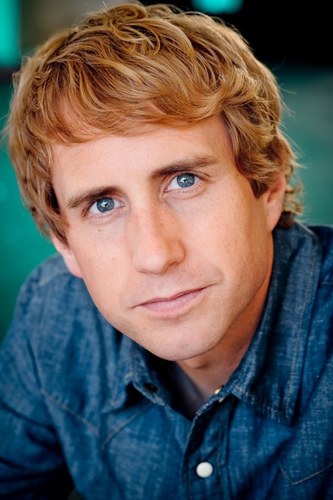 Narrator: Kirby Heyborne
Creative, talented and versatile, Kirby has received a number of Audio File Magazine's Earphone awards for excellence in narration and has had many titles nominated for the prestigious Audie Award. He recently received the highest honor bestowed by the American Library Association for young adult audiobooks – The Odyssey Award.
He has narrated over a hundred titles including: Nick and Nora's Infinite Playlist, Black Swan Green, Breathers and The Genius. He is known to deliver raw emotion without drawing attention to the performance itself. Kirby is considered one of the finest narrators working today.
I like to thank Tantor Media for providing me with a copy of this audiobook in exchange for an honest review.
Reviewed by: