The Phoenix Illusion Audiobook

By: 

Lisa Shearin
Narrated by: 

Johanna Parker
Published by: Audible Studios 11/06/2018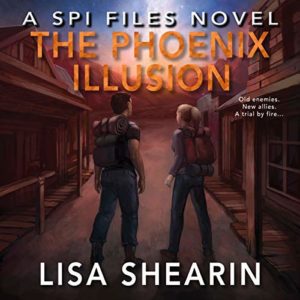 6 hrs and 55 mins
The Phoenix Illusion Audiobook Sample
The Phoenix Illusion Audiobook

4 Hearts
I continue to enjoy stories with Mac and the gang of SPI (Supernatural Protection & Investigation). This story starts off at a birthday party which is interrupted by a house appearing in a vacant lot. The house and the vacant lot are both own by Rake Danescu, very rich goblin and boyfriend of our leading lady, Makenna Fraser. Since SPI's main goal is to keep control of the supernaturals on Earth and keep magic from unknowing humans, you can imagine having an elaborate house appear in a vacant lot isn't the best of things. Then the house burns down.
In this story, we get a lot of time with Rake, much more than we've had in the past. We continue to learn more about his race and his home planet (it seems that goblins come from another planet instead of another realm). We also meet Rake's cousin, Tam.
This story had a lot of the things I love about this series, action, humor, characters that I love. I wish we had more time with some of the SPI characters, as Rake and Tam take over a lot of the page time, so we didn't see as much of Mac's partners, Ian (human) and Yasha (werewolf).
There is a scene towards the end of the story that is really frustrating. I know that the characters had their hearts in the right place, but it was not the right thing to do. I know that is very vague, but I don't want to give spoilers.
Anyway, overall, I did really enjoy this story. I enjoy my time with these characters. They always make me laugh. I can't wait to see where we go from here in this series. I'm hoping that we might get to meet Mac's family and maybe even Rake's. That should be interesting.
The Phoenix Illusion Narration
5 Hearts
Johanna Parker continues to do an amazing job with this series. She really brings out the humor of Mac and the gang. I love all the voices she's chosen for these characters. She does a great job with men and women (which is really good because there are way more men in this series than women). If you haven't tried Johanna Parker, I highly recommend her. She has several great paranormal series out there that I've listened to and enjoyed.
Lisa is the New York Times and USA Today Bestselling Author of The Raine Benares novels, a series of six comedic fantasy adventures. Her second series—The SPI Files—is an urban fantasy that's been described as Stephanie Plum meets Men in Black. The first book, The Grendel Affair, is available now. The second, The Dragon Conspiracy, will hit shelves and eReaders on January 27, 2015.
Lisa is a voracious collector of fountain pens both vintage and modern. She lives on a farm in North Carolina with her husband, three spoiled-rotten retired racing greyhounds, and enough deer and woodland creatures to fill a Disney movie.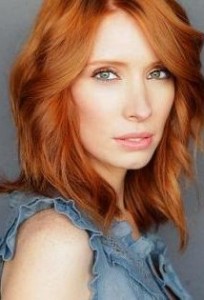 Johanna Parker is an Audie Award Winning, Earphone Award Winning actress living and working in San Francisco. Since narrating her first audiobook for Recorded Books in 2002, Johanna has received high praise for her work in all genres, including the young adult Mediator series by Meg Cabot, Earlene Fowler's Bennie Harper Mysteries, and her portrayal of Sookie Stackhouse in Charlaine Harris's Southern Vampire books of which Audiofile has said, "Parker personifies Harris's perky Southern heroine, Sookie Stackhouse. Her splendid pacing allows listeners time to absorb the action and emotions…listeners will be enthralled."
I like to thank
Audible Studios
 for providing me with a copy of this audiobook in exchange for an honest review.
Reviewed by: